A little later than expected, but we're finally off and running with our lists of top ten movies watched in 2012. First up is Andrew Skeates with a list that contains a handful of modern action classics along with a retro surprise. As for his turkey, it's no surprise if you caught his review earlier in the year.
10. Red Wolf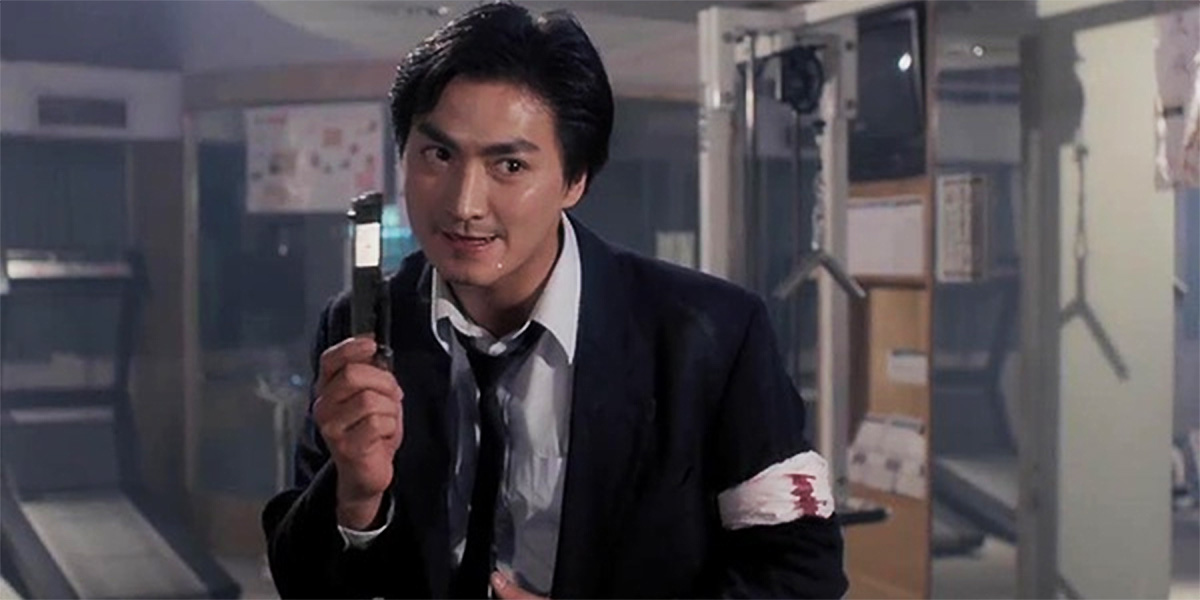 Director: Yuen Woo-Ping
Cast: Kenny Ho, Christy Chung, Collin Chou, Elaine Lui, Cecilia Ng
While every year brings it fair share of new releases sometimes old school is the best school. This 1995 offering from the legendary Yuen Woo-ping may be somewhat minor compared to some of his other greatest hits but 'Red Wolf' is a barnstorming modern day set kung fu actioner that Hong Kong used to do so well in the 90s. Basically a Hong Kong version of 'Under Siege' but much more fun thanks to the impressive bootwork on show.
Read the Far East Films review
9. Vengeance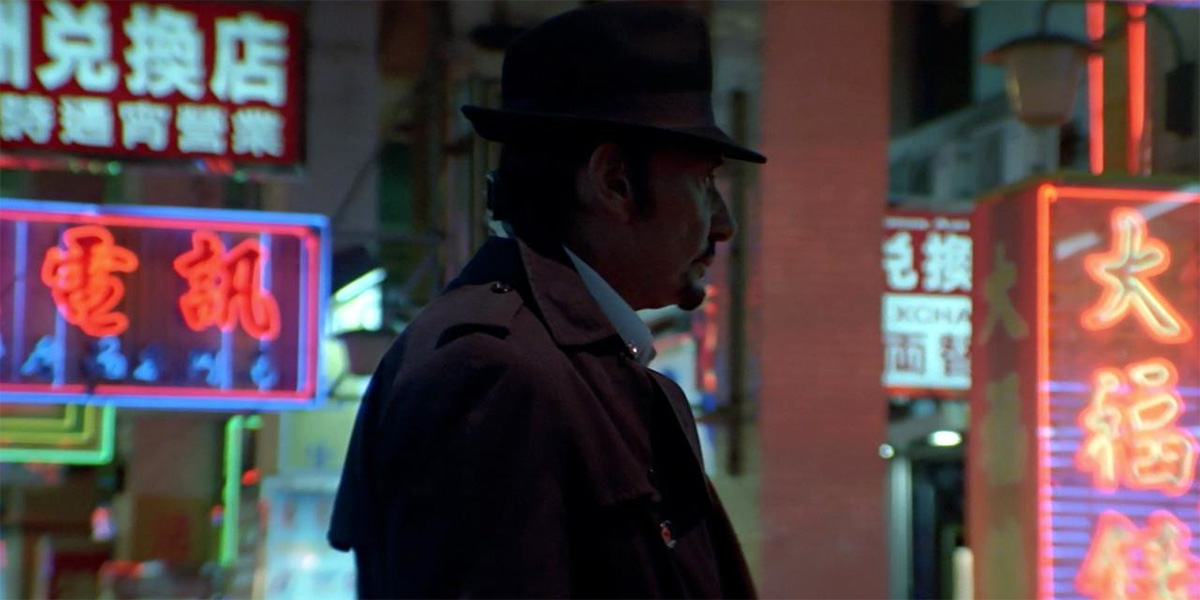 Director: Johnnie To
Cast: Johnny Hallyday, Anthony Wong, Gordon Lam, Lam Suet (1), Simon Yam
Johnnie To doing what he does best: gangsters, guns and a gargantuan amount of cool. 'Vengeance' doesn't really re-invent the wheel but when it spins it this well and this cool just sit back and enjoy. Some may find Johnny Halliday somewhat jarring next to the likes of Hong Kong legends Anthony Wong, Lam Suet and Simon Yam and while it's not as good as the likes of 'The Mission' or 'Exiled', To is still the connoisseur of cool when it comes to gangsters and gun battles.
Read the Far East Films review
8. Little Big Soldier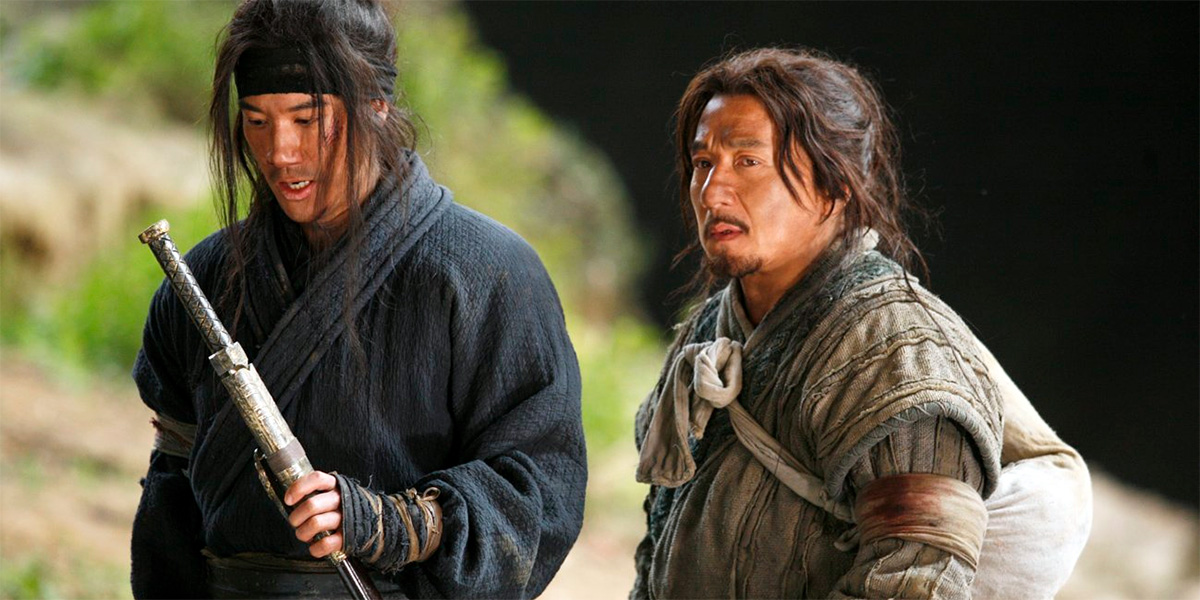 Director: Ding Sheng
Cast: Jackie Chan, Wang Leehom, Steve Yoo, Lin Peng, Do Yuk-Ming
I was a little late catching this one but it was worth the wait as Jackie Chan hasn't been this good in years. Slick, funny and action packed Chan and co-star Leehom Wang make for an entertaining odd couple is this inventive period set action comedy. Chan at his easy going best, quality comedy aplenty and a good dose of creative action shows Chan is always better at making films on his home turf rather than in Hollywood. No more 'Rush Hour's, more 'Little Big Soldier's please.
Read the Far East Films review
7. The Front Line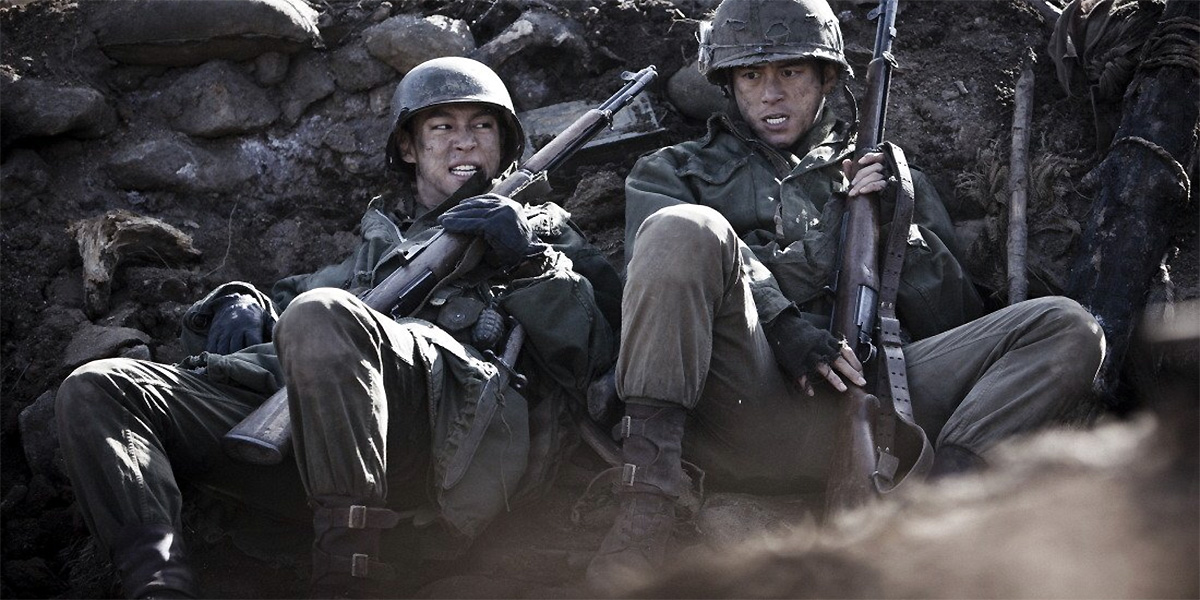 Director: Jang Hun
Cast: Ko Soo, Shin Ha-Kyun, Kim Ok-Vin, Ryoo Seung-Ryong, Lee Je-Hoon
Epic, good looking and involving war flick from Korea, 'The Front Line' thankfully plays down the melodrama to instead concentrate on the characters. Beautifully shot, impeccably well made and managing to balance character and war action with aplomb, 'The Front Line' is a classy war film all round and deserves to be ranked alongside the likes of other great Eastern war films, 'Brotherhood' and 'Assembly'.
Read the Far East Films review
6. Fire Of Conscience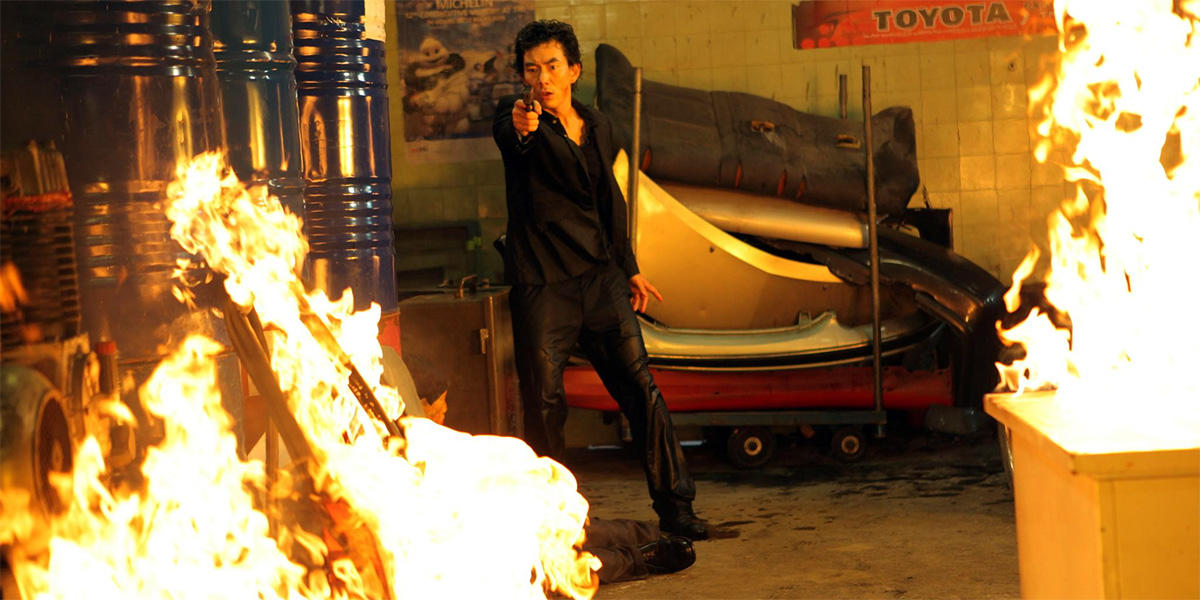 Director: Dante Lam
Cast: Leon Lai, Richie Ren, Vivian Hsu, Liu Kai-Chi, Michelle Ye
'Beast Cops' and 'Beast Stalker' helmer, Dante Lam, delivers another high-powered cops and robbers flick in a slick and brutal slice of Hong Kong action. While the narrative and tone get a little muddled and the pace dips here and there, 'Fire of Conscience' is still a good tough-as-nails cop thriller with some brutal action and shows Lam is one of Hong Kong's most dependable directors for solid character driven action films.
Read the Far East Films review
5. The Yellow Sea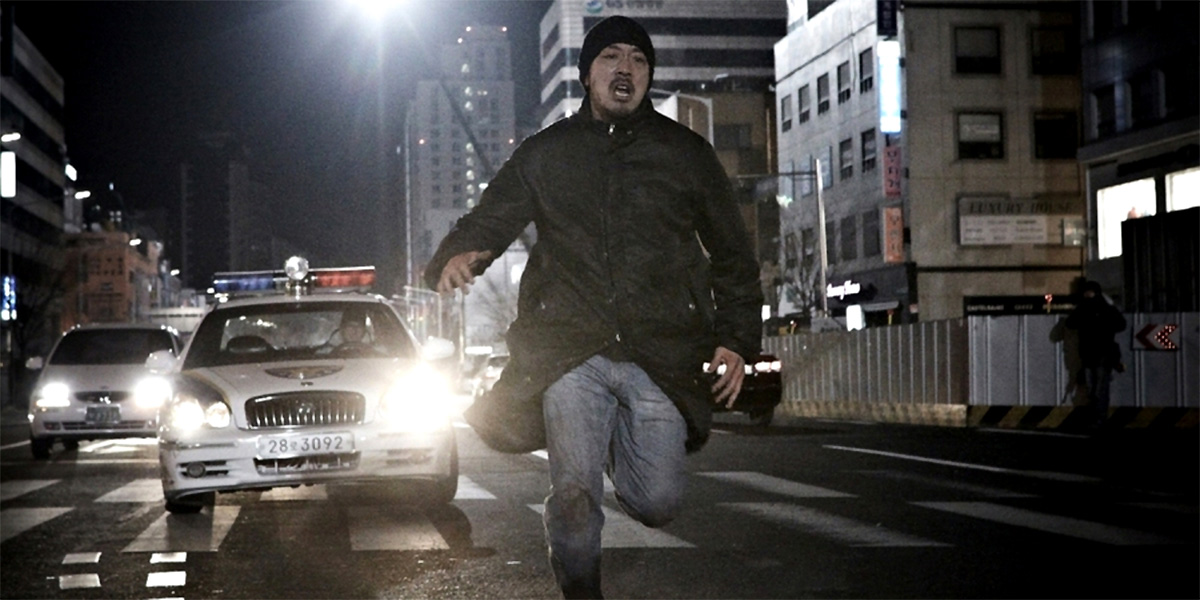 Director: Na Hong-Jin
Cast: Ha Jung-Woo, Kim Yun-Seok, Cho Seong-Ha, Lee Cheol-Min, Kwak Do-Won
While not quite as strong a film as 'The Chaser', Na Hong-jin's 'The Yellow Sea' is more than a worthy follow up and despite its hard-hitting nature and unrelenting need to wallow in the underbelly of society, is a well-constructed and ferocious thriller. Engaging, relentless and fierce with action it shows 'The Chaser' wasn't a one off for Na Hong-jin.
Read the Far East Films review
4. The Man From Nowhere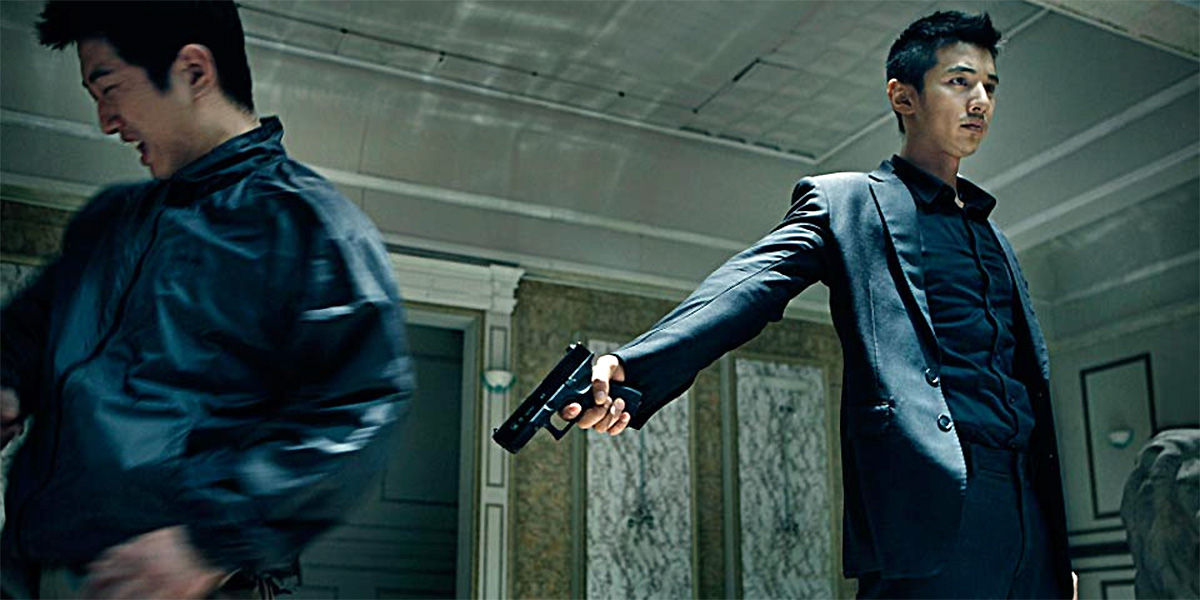 Director: Lee Jeong-Beom
Cast: Won Bin, Kim Sae-Ron, Kim Hee-Won, Kim Sung-Oh, Kim Tae-Hoon
I was also a little late catching this one but glad I finally did as 'The Man from Nowhere' is an incredible action thriller from Korea. Slick and taught direction, no holds barred action, a gritty tone and momentum that rarely fades make 'The Man from Nowhere' an exciting ride and a refreshing take on a well worn formula. Leading man Won Bin also gives a fantastic performance.
3. Death Grip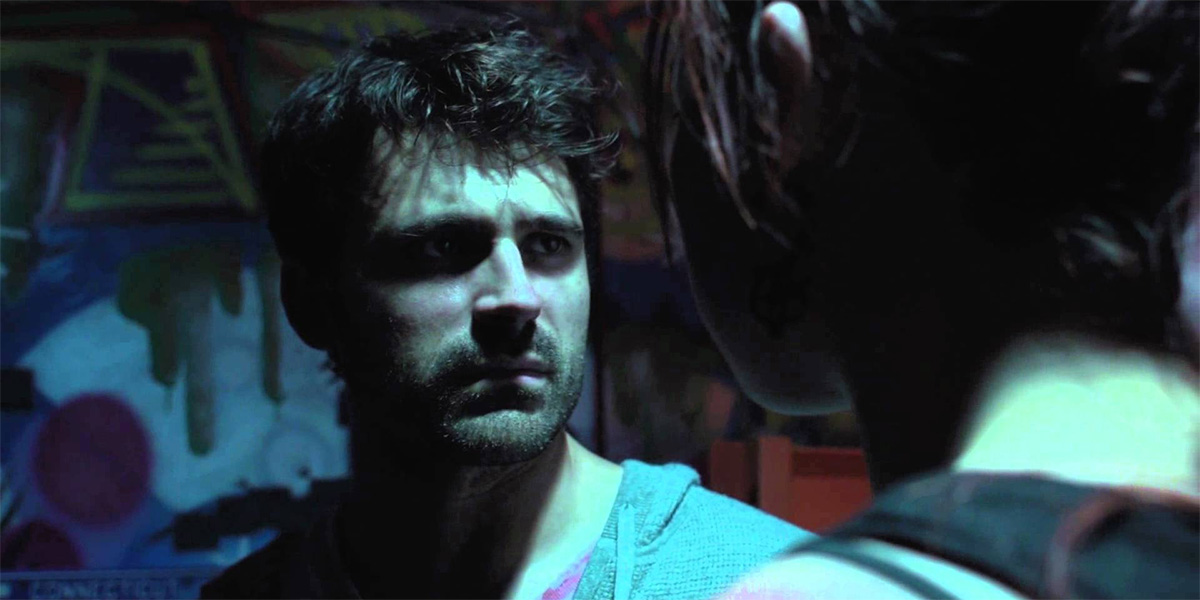 Director: Eric Jacobus
Cast: Eric Jacobus, Nathan Hoskins, Johnny Yong Bosch, Rebecca Ahn, Chelsea Steffensen
While this new fight flick features various aspects that made The Stunt People's awesome 'Contour' so successful (comedy and kung fu), Eric Jacobus and his Stunt crew go in a slightly different direction for this outing and produce equally entertaining and full on fighting results. 'Death Grip' really is great stuff from a director and team who go for a slightly darker tone this time around while still finding time for some inventive comedy. The bit with the toilet: genius!
Read the Far East Films review
2. War Of The Arrows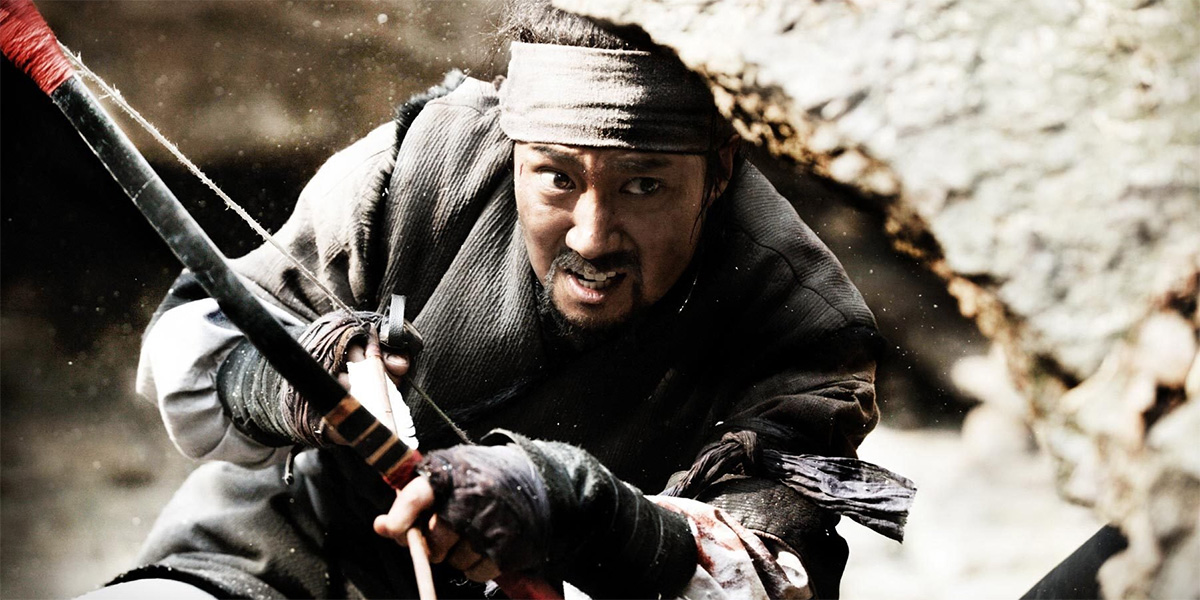 Director: Kim Han-Min
Cast: Park Hae-Il, Ryoo Seung-Ryong, Moon Chae-Won, Kim Moo-Yul, Lee Han-Wi
'War of the Arrows' is very much an action picture at heart but never looses focus on character or telling a good story. Some of the more serious minded and those who always bang on about plot this and plot that may be irked by the streamlined narrative but with so many Eastern historical epics getting bogged down in their own importance and melodrama it's welcoming to see an epic deliver on the entertainment and action as well as the drama. Good stuff.
Read the Far East Films review
1. The Raid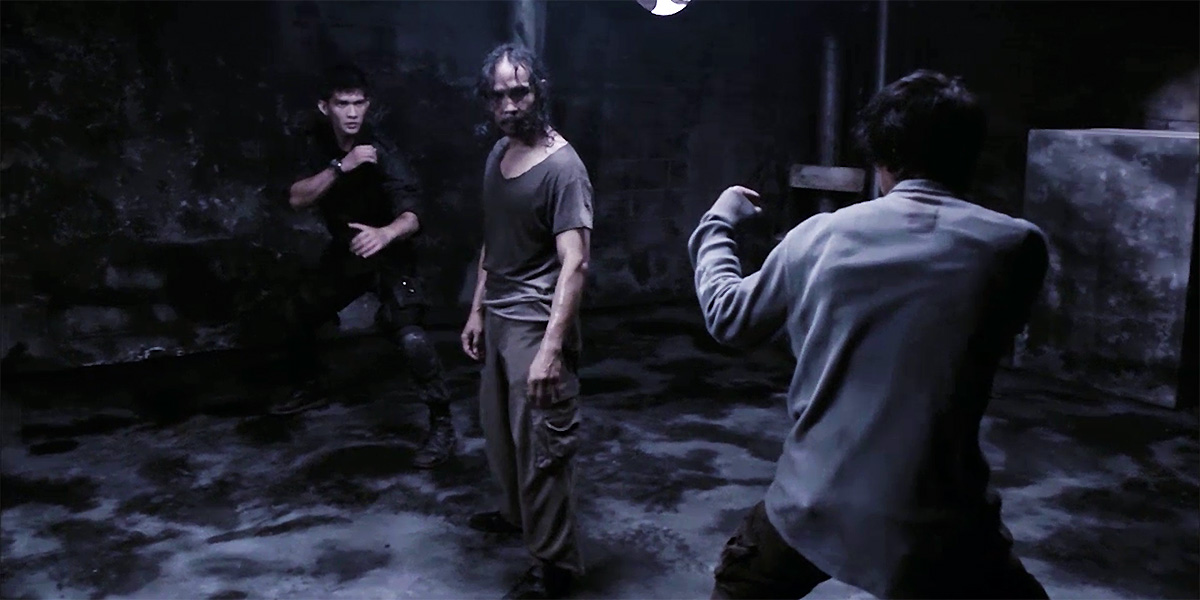 Director: Gareth Evans
Cast: Iko Uwais, Joe Taslim, Donny Alamsyah, Yayan Ruhian, Pierre Gruno
This is probably an obvious choice but when an Eastern fight film is done this well then it deserves all the hype and number one slots in top ten lists that it can get. An action/fight fan's dream come true, 'The Raid' contains all the brilliantly choreographed fights scenes you could want but is also a damn riveting thriller. I'm sure there are plenty of people out there who will feel the need to pick it apart as a result of all the said hype but when we wait and wait for a truly great action film done right to come along, best to just enjoy it. Bring on 'Berandal'.
Read the Far East Films review
 Tajomaru
Director: Hiroyuki Nakano
Cast: Shun Oguri, Yuki Shibamoto, Kei Tanaka, Kyosuke Yabe, Hiroyuki Ikeuchi
If you like a lot of shouting in your Samurai movies and not much else then you'll dig 'Tajomaru'. Otherwise there is not much else to enjoy in this drawn out melodramatic shout fest. There is very little fight action and by the time you do reach the end of the epic two hour running time, chances are you won't care what is happening to whom and why. Did I mention the film is two hours long?! Excruciating.
Read the Far East Films review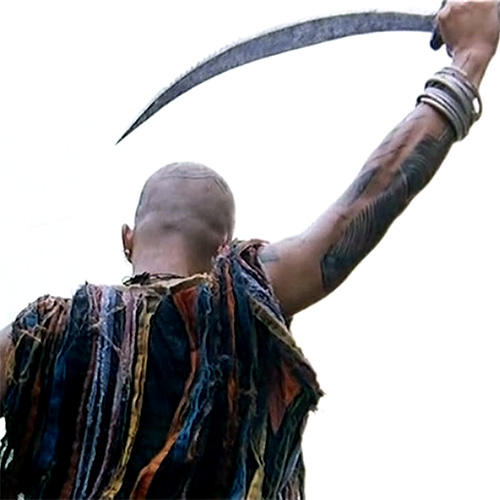 Latest posts by Andrew Skeates (see all)