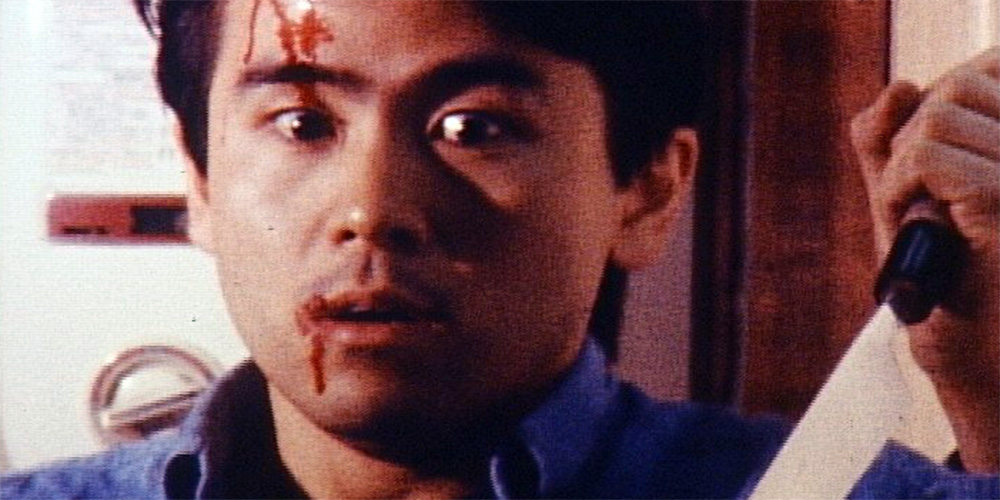 Terracotta releasing 'Bloody Muscle Body Builder in Hell' on UK DVD
Terracotta Distribution are bringing the Japanese DIY retro zombie cult oddity 'Bloody Muscle Body Builder in Hell' (AKA 'The Japanese Evil Dead') to UK DVD on April 24, 2017.
Written and directed by Shinichi Fukazawa, the film revolves around a brawny body builder (Fukazawa) who finds himself trapped inside a haunted house. Co-stars include Asako Nosaka and Masaaki Kai.
Synopsis: After a surprise phone call interrupts his daily workout, beefy body builder Shinji agrees to meet his photojournalist ex-girlfriend to help with her research on haunted houses. Accompanied by a professional psychic, they visit an abandoned house once owned by Shinji s father. But inside the house a dark secret lingers and they find themselves trapped and tormented by a relentless ghost with a 30 year grudge…
'Bloody Muscle Body Builder in Hell' is available for pre-order now from Amazon.co.uk.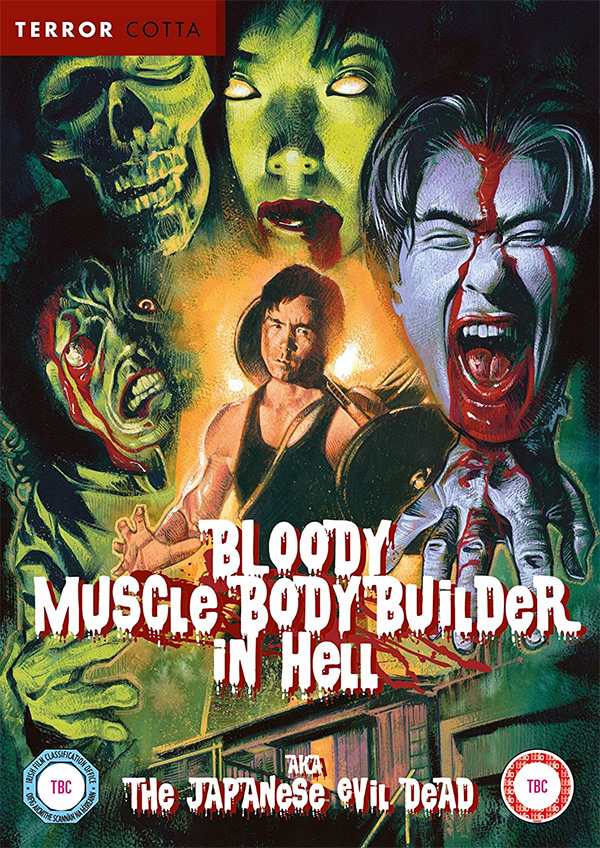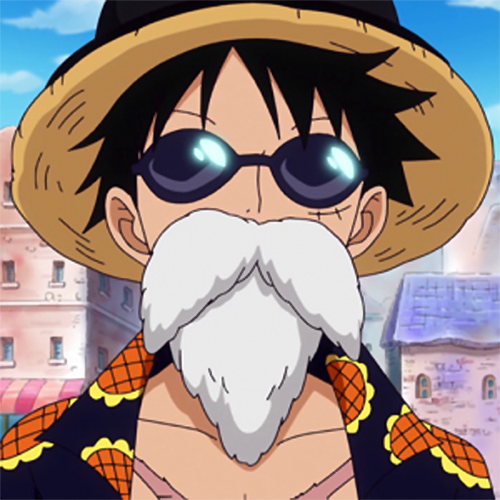 Film fan, anime addict, gaming geek, metalhead, and supreme dark overlord of Far East Films.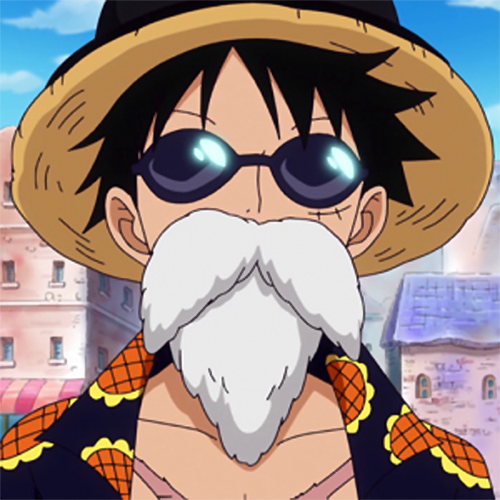 Latest posts by Phil Mills (see all)