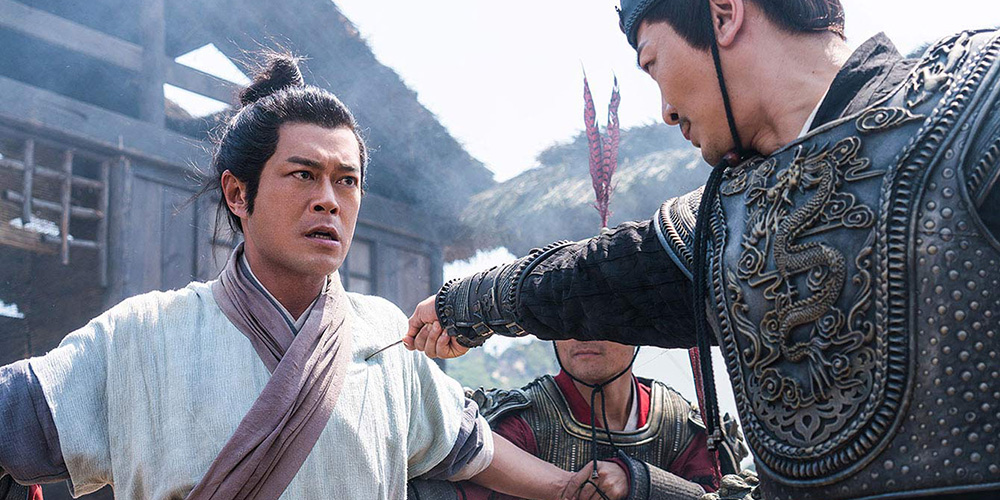 Blu-ray & Digital release: 'Kung Fu Monster'
---
Well Go USA are bringing the Hong Kong-Chinese wuxia fantasy 'Kung Fu Monster' (武林怪兽) to US Blu-ray and Digital on October 8, 2019.
Directed by Andrew Lau, the film revolves around a government official who is forced to team up with a group of robbers to capture monsters that have escaped from the royal palace. The cast includes Louis Koo, Chen Xuedong, Bao Bei'er, Zhou Dongyu and Bea Hayden.
Synopsis: In the waning years of the Ming Dynasty, the Bruneian Empire wants to offer a rare creature to the nation as a gift and has tasked Ocean, a member of the Imperial Secret Police, to capture and tame the beast. Upon discovering the beast's gentle and kind nature, Ocean works in secret to release the beast back to the wild, keeping it from being turned into a killing machine.
Special Features:
• "Making-of" featurette
'Kung Fu Monster' is available for pre-order now from Amazon.com.