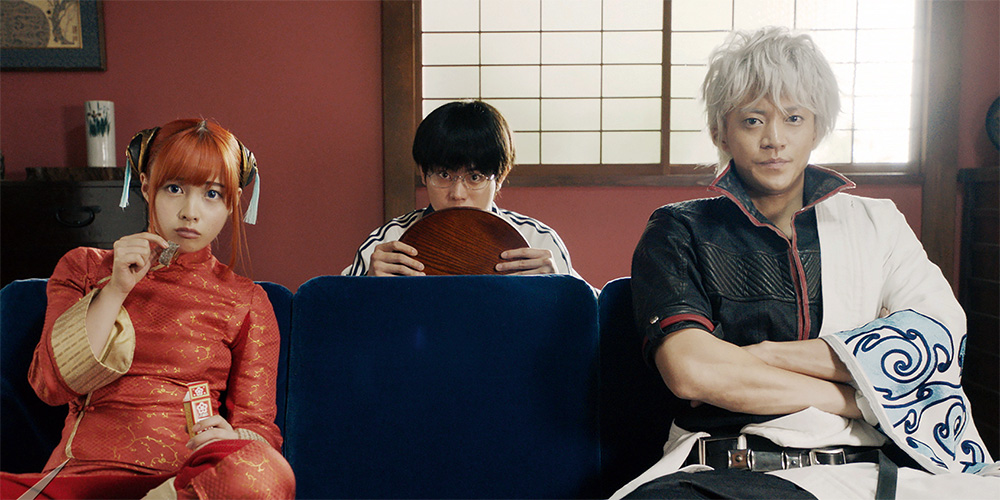 Blu-ray, DVD & Digital release: 'Gintama'
---
Well Go USA will release 'Gintama', the visually spectacular live-action adaptation of Hideaki Sorachi's long-running manga, on Blu-ray, DVD and Digital from March 6, 2018.
Written and directed by Yuichi Fukuda, the film takes place in an era where aliens have invaded and taken over feudal Tokyo, and a young samurai finds work however he can. The cast includes Shun Oguri, Masaki Suda, Kanna Hashimoto, Masami Nagasawa, Masaki Okada, Tsuyoshi Muro, Yuya Yagira, Ryo Yoshizawa, Kankuro Nakamura, Jiro Sato, Nanao, Ken Yasuda, Akari Hayami, and Tsuyoshi Domoto.
Synopsis: 'Gintama' takes place in an alternate Edo-period Japan, where an Alien race has taken control, forcing Samurai to lay down their swords. Once feared as the "White Demon," former samurai Gintoki Sakata now works as an everyday handyman–until a master swordsman tasks Gintoki and his friends with finding the cursed sword Benizakura to keep it from falling into the wrong hands.
'Gintama' is available for pre-order from Amazon.com.