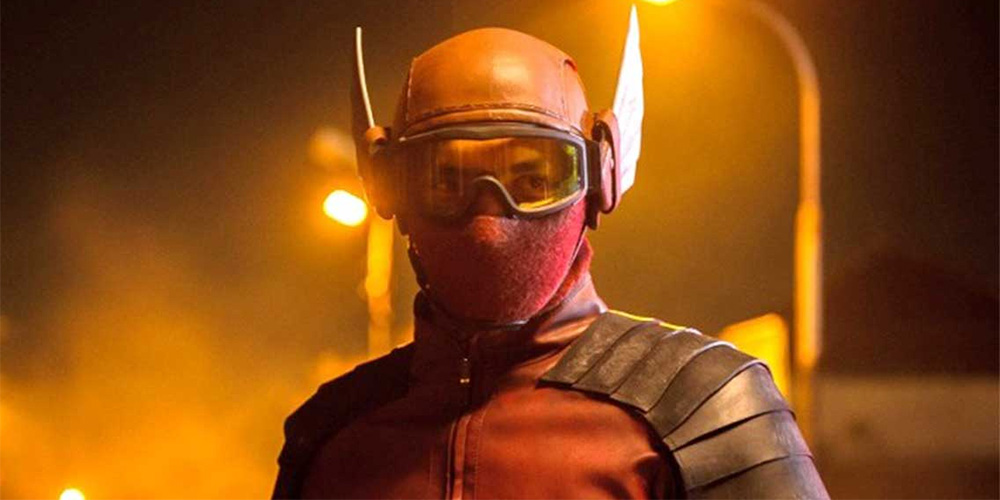 Blu-ray, DVD & Digital release: 'Gundala'
Well Go USA are bringing the 2019 Indonesian superhero film 'Gundala' to US Blu-ray, DVD and Digital on July 28, 2020.
Based on a comic by Harya "Hasmi" Suraminata and directed by Joko Anwar, the film follows a security guard who develops superhuman powers after he is struck by lightning. The cast includes Abimana Aryasatya, Tara Basro, Bront Palarae, Ario Bayu, and Lukman Sardi.
Synopsis: Based on the classic comic, 'Gundala' is a poignant portrayal of the notion that heroes—whether everyday or superhuman—can be found anywhere (though a superpower never hurts). Indonesian orphan Sancaka spent his life on the streets trying to attract as little attention as possible, but when greed and violence reach a fever pitch in Jakarta, it soon becomes clear that he is the people's only hope for peace.
Special Features:
• English Language dub
• Behind the Scenes
• Production Vlogs
• Trailers
• Region: A/1
'Gundala' is available for pre-order now from Amazon.com.