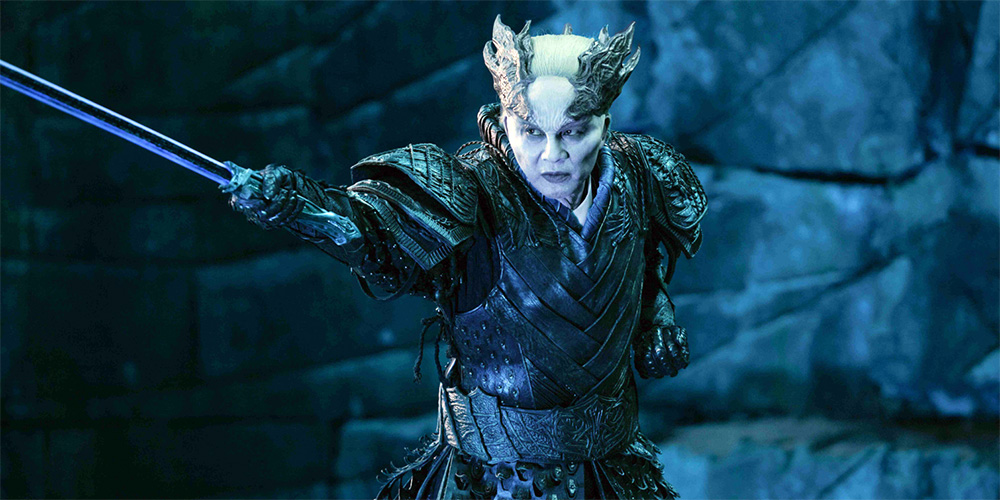 Blu-ray, DVD & Digital release: 'Legend of the Naga Pearls'
Lavish fantasy abounds in the magical adventure 'Legend of the Naga Pearls' (鲛珠传), debuting on Digital, Blu-ray and DVD January 30 from Well Go USA Entertainment.
Directed by Yang Lei, the film revolves around a group of misfits who come together to stop a mystical being from destroying the human race. The cast includes Darren Wang, Simon Yam, Crystal Zhang, Sheng Guansen, and Xing Yu.
Synopsis: After being defeated by humans centuries ago, the Winged Tribe has lost their ability to fly. Seeking vengeance, a royal descendant of the tribe has begun searching for the magical Naga Pearls, which he plans to use to destroy the humans. When the legendary pearls fall into – and out of – the hands of Heiyu, a wily human street punk, he must join a team of unlikely heroes as they race to prevent the destruction of their people in this magical fantasy adventure.
'Legend of the Naga Pearls' is available for pre-order now from Amazon.com.