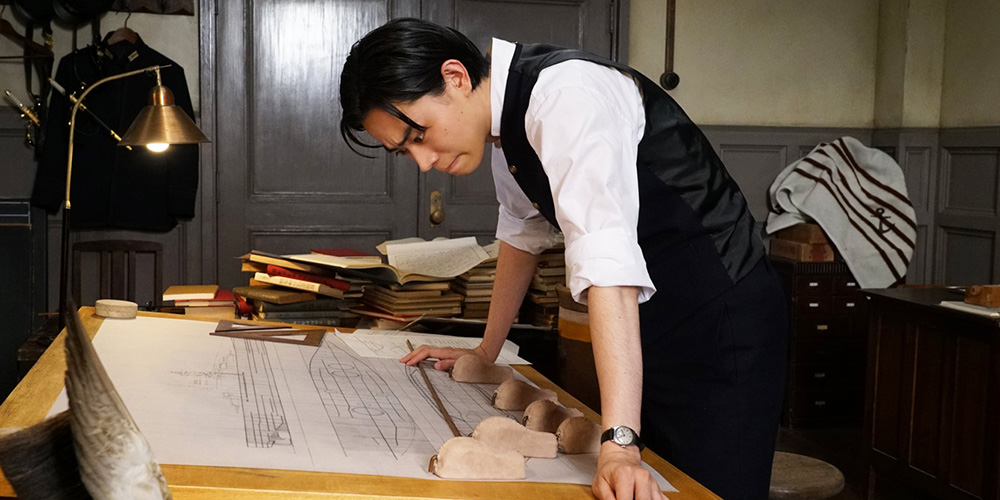 Blu-ray, DVD & Digital release: 'The Great War of Archimedes'
---
Well Go USA are bringing the 2019 Japanese war drama 'The Great War of Archimedes' (アルキメデスの大戦) to US Blu-ray, DVD and Digital on June 15, 2021.
Directed by Takashi Yamazaki and based on the manga series by Norifusa Mita, the film is a fictionalized depiction of the behind-the-scenes struggles of building the Yamato, the largest battleship in the world, during WWII. The cast includes Masaki Suda, Hiroshi Tachi, Minami Hamabe, Tasuku Emoto, and Tsurube Shofukutei.
Synopsis: Pre-WWII, the Japanese Navy commissioned the creation of the impressive "supership" Yamato, strongly opposed by a top official insisting on more strategic and battle-ready warships. After being ignored without cause, Admiral Yamamoto recruits a math genius to help uncover what he soon suspects is a massive conspiracy.
Features:
• Trailer
• Region: A/1
'The Great War of Archimedes' is available for pre-order from Amazon.com.