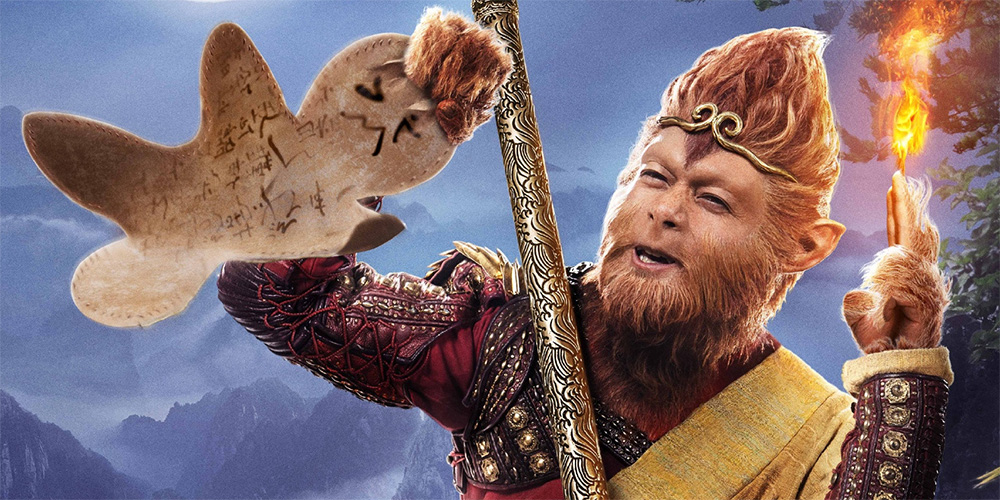 Blu-ray, DVD & Digital release: 'The Monkey King 3'
---
Well Go USA are bringing 'The Monkey King 3', the highly-anticipated third instalment in the international blockbuster 'Monkey King' franchise, to Digital, Blu-ray and DVD from May 15, 2018.
Directed by Soi Cheang, the film finds our heroic collection of misfits causing havoc after they wind up in an all-female territory known as Women's Country. The cast includes Aaron Kwok, Feng Shaofeng, Zanilia Zhao, Xiao Shenyang, and Him Law.
Synopsis: While continuing their epic journey to the West, the Monkey King (Aaron Kwok) and his companions are taken captive by the Queen of an all-female land, who believes them to be part of an ancient prophecy heralding the fall of her kingdom. With a lot of sorcery and a little bit of charm, the travellers devise a plan to escape. But, when their trickery angers the mighty River God, they realise they might just bring about the foretold destruction – unless they can find a way to quell her wrath.
'The Monkey King 3' is available for pre-order from Amazon.com.