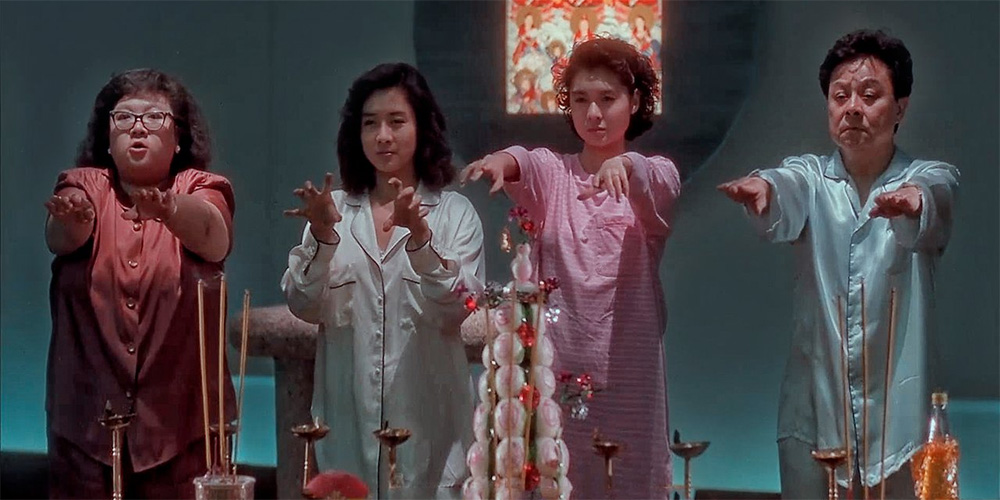 Blu-ray & DVD release: 'Lost Souls'
---
Panorama are bringing the 1989 Hong Kong comedy 'Lost Souls' (富貴開心鬼) to Hong Kong Blu-ray and DVD on August 20, 2021.
Directed by David Lai, the film revolves around a recently deceased family who aren't going to let a little thing like death stop them from immigrating to Canada. The cast includes Bill Tung, Lydia Shum, David Wu, Shirley Lui, Sheila Chan, and Lowell Lo.
Synopsis: Like many Hong Kong people, the Ling family are hoping to immigrate to Canada – but then they all die in a gas poisoning accident. Something wimpy like dying isn't going to stop them from their Canadian dreams, but it turns out migrating in the next life takes money, too. In order to raise funds to head west, the Lings return to the mortal world and get to work making money through various jobs, raising plenty of hilarious havoc and misunderstandings along the way. [Source: TMDB]
Features:
• Cantonese/Mandarin soundtracks
• Chinese/English subtitles
• Region: A/3
'Lost Souls' is available to pre-order now from YesAsia.com.