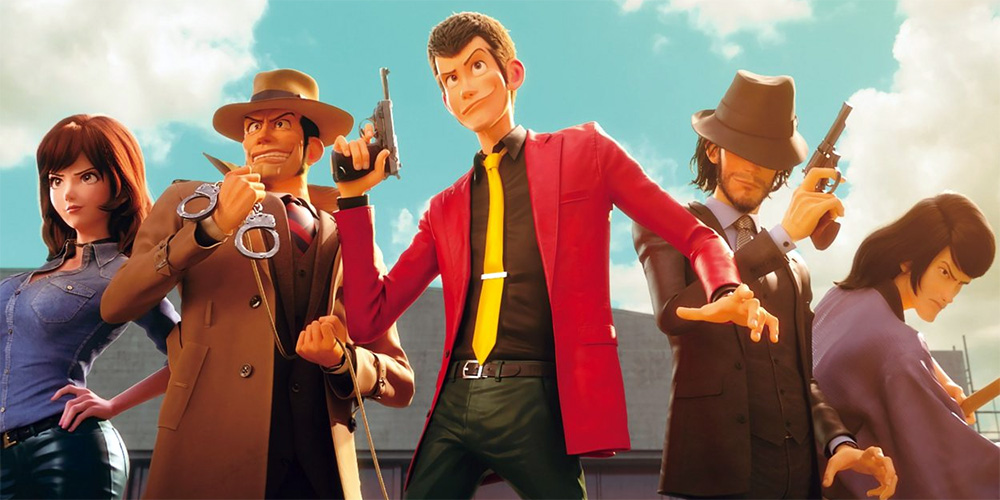 Blu-ray & DVD release: 'Lupin III: The First'
---
Anime Limited are bringing the 2019 Japanese 3DCG comedy action-adventure anime film 'Lupin III: The First' (ルパン三世 THE FIRST) to UK Blu-ray and DVD on September 13, 2021.
Written and directed by Takashi Yamazaki, the film finds master thief Lupin III attempting to uncover the secrets of a diary that is supposedly linked to his grandfather's legacy. The voice cast includes Kanichi Kurita, Kiyoshi Kobayashi, Daisuke Namikawa, Miyuki Sawashiro, and Koichi Yamadera.
Synopsis: The iconic "gentleman thief" Lupin III returns in an action-packed, continent-spanning adventure, as Lupin III and his colourful underworld companions race to uncover the secrets of the mysterious Bresson Diary before it falls into the hands of a dark cabal that will stop at nothing to resurrect the Third Reich. The gang undertakes trap-filled tombs, aerial escapades and daring prison escapes with the trademark wit and visual finesse that have made LUPIN THE 3RD one of the most storied animation franchises in the world, in a thrilling new caper that is sure to delight fans old and new.
Features:
• CG Model Gallery
• Animation Breakdown
• Yellow Carpet Premiere
• Theatrical Trailers & Promos
• English Voice Cast Reunited [Blu-ray only]
• Interviews with Director and Japanese Cast [Blu-ray only]
• Rigid case [Limited Edition only]
• 64-page booklet [Limited Edition only]
'Lupin III: The First' is available to pre-order now from Amazon.co.uk.