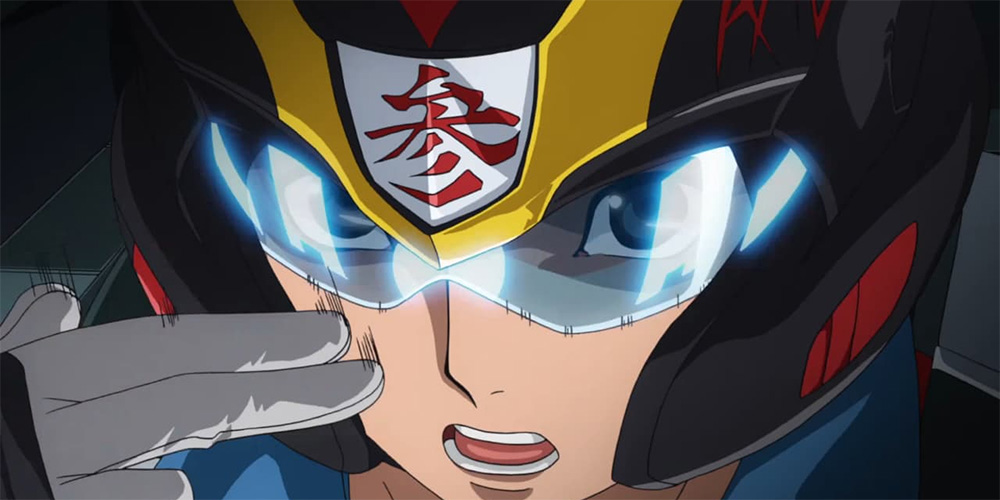 Blu-ray & DVD release: 'Mazinger Z: Infinity'
Viz Media are bringing the 2017 Japanese animated action sci-fi adventure 'Mazinger Z: Infinity' (劇場版 マジンガーZ) to US Blu-ray and DVD on February 19, 2019.
Based on the legendary 'Mazinger Z' manga series by Go Nagai, the film takes place ten years after the conclusion of the TV series and follows our hero Koji Kabuto as he is forced to return to the cockpit to defend mankind. The voice cast includes Showtaro Morikubo, Ai Kayano, Sumire Uesaka, Natsuki Hanae, and Watatu Takagi.
Synopsis: The legendary robot is back! Ten years ago, Koji Kabuto, piloting the super robot Mazinger Z, prevented the villainous scientist Dr. Hell from destroying all of humanity. Since then, Koji has left the pilot seat behind and become a scientist in his own right, following in his father's and grandfather's footsteps. Yet an unexpected encounter deep under Mt. Fuji triggers an even greater threat to mankind than ever before and alters Koji's destiny forever. With humanity's fate in their hands, Koji and Mazinger Z face a choice between good…and evil!
Special Features:
• Go Nagai Worldwide Release Message
• Ichiro Mizuki Opening Song Music Promo
• English Theatrical Open and End Credits
• Director and Japanese Crew Interviews (Blu-ray only)
• Art Gallery (Blu-ray only)
'Mazinger Z: Infinity' is available for pre-order now from Amazon.com.