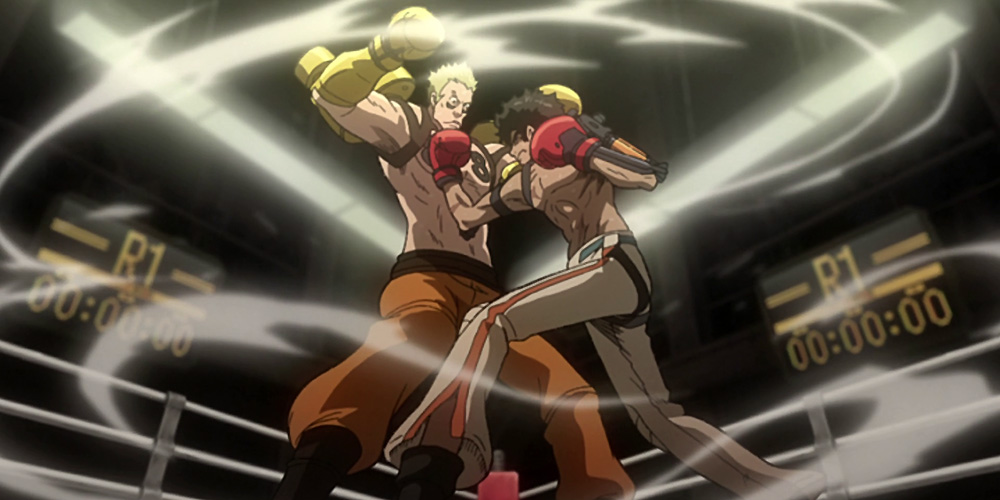 Blu-ray & DVD release: 'Megalobox: Season 1'
Viz Media are bringing the first season of the boxing drama anime 'Megalobox' (メガロボクス) to US Blu-ray and DVD on June 25, 2019.
Based on the 'Ashita no Joe' manga, the series follows an underground fighter who is determined to become the best in the worlds most prestigious mecha boxing championship. The voice cast includes Yoshimasa Hosoya, Ami Naito, Hiroki Yasumoto, Hiroyuki Kinoshita, Makoto Tamura, and Michiyo Murase.
Synopsis: Bored, resigned, and unfulfilled, a young man with neither name nor past survives by fighting in underground matches of a sport called "Megalobox," a form of boxing that utilizes powered exoskeletons. Calling himself JNK.DOG, he feels trapped in a world of crime, poverty, and ecological collapse. All that changes when he has a chance encounter with Yuri, the reigning king of Megalobox. Now, obsessed with proving himself, JNK. DOG becomes a man driven to do whatever it takes to fight his way to the top of the rankings and take on the champion.
Special Features:
• 128 page Booklet
• Megalobox Audio Drama
• Interview w/ Japanese Production Staff
• Interview w/ English Cast
• Clean Opening and Ending
• Trailers
• Art Gallery
'Megalobox: Season 1' is available for pre-order now from Amazon.com.