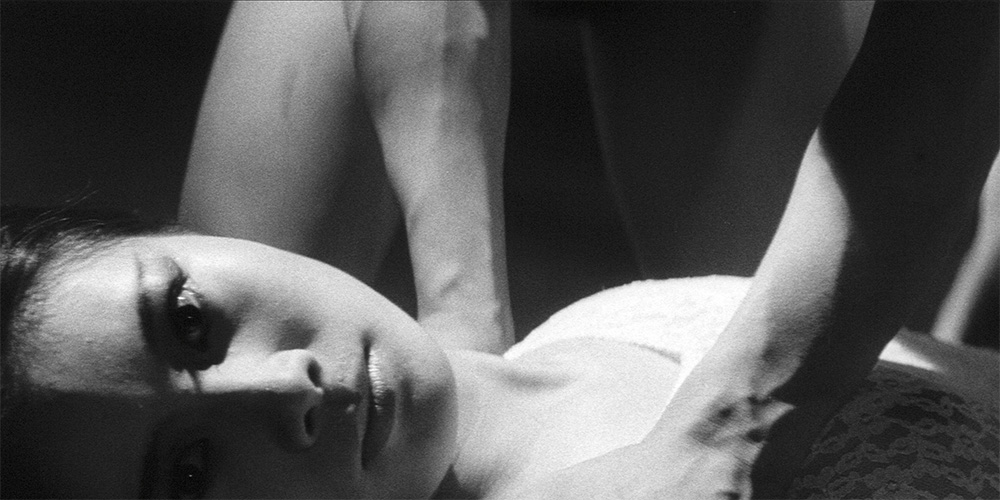 Blu-ray & DVD release: 'Pink Films Vol. 1 & 2'
---
Third Window Films are bringing 'Pink Films Vol. 1 & 2' to UK Blu-ray and DVD on March 16, 2020. The collection is made up of two classic Japanese pink films – Atsushi Yamatoya's 'Inflatable Sex Doll of the Wastelands' and Masao Adachi's 'Gushing Prayer'.
Inflatable Sex Doll of the Wastelands
Cast: Noriko Tatsumi, Yuichi Minato, Miki Watari
Meeting in a blasted, barren wilderness, the hitman Shô is engaged by wealthy real estate agent Naka to track down his kidnapped lover, Sae. Naka shows him a poor quality film of the girl being beaten and assailed by a gang of four yakuza, which sets Shô out on a trail that brings him back into contact with the gang leader, Ko, who was responsible for the murder of his own girlfriend five years before. As he embarks on his quest through the dreamlike cityscapes of the late-60s Tokyo underworld for a fateful 3pm barroom rendezvous with his nemesis, Sho becomes increasingly unsure as to whether the girl really existed in the first place.
Gushing Prayer
Cast: Aki Sasaki, Hiroshi Saito, Makiko Kim
High-school students Yasuko, Yôichi, Kôichi and Bill want to escape from their overwhelming sense of alienation from the world around them and indulge in group sex to explore whether they can forge their own path liberated from a corrupt adult society. Yasuko is driven by the goading encouragement of her peers to feel what it is like to be a prostitute, with sex reduced to a mere economic transaction. She sets out an odyssey of self-exploration in search of complete satiation.
Special Features:
• Newly remastered versions of both films
• Region: All
'Pink Films Vol. 1 & 2' is available for pre-order now from Amazon.co.uk.