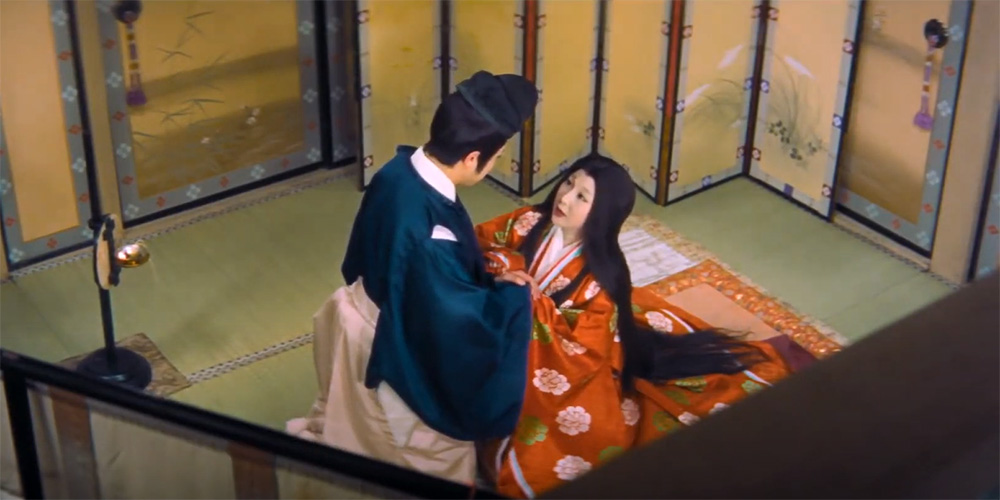 Blu-ray release: 'The Mad Fox'
---
Arrow Academy are bringing the 1962 Japanese historical drama 'The Mad Fox' (恋や恋なすな恋) to UK Blu-ray on June 22, 2020.
Directed by Tomu Uchida, the film revolves around a series of events that occur following the appearance of a strange white rainbow in the sky over Kyoto. The cast includes Hashizo Okawa, Michiko Saga, Jun Usami, Choichiro Kawarasaki, Yoshi Kato, and Kensaku Hara.
Synopsis: Amidst a mythically-depicted medieval Japan, a court astrologer foretells a great disturbance that threatens to split the realm in two. His bitter and treacherous wife conspires to have the astrologer killed, as well as their adopted daughter, Sakaki. The astrologer's master apprentice, Yasuna, who was in love with Sakaki, is driven mad with grief and escapes to the countryside. There, he encounters Sakaki's long-lost twin, Kuzunoha, and the pair meet a pack of ancient fox spirits in the woods, whose presence may be the key to restoring Yasuna's sanity, and in turn bringing peace to the fracturing nation.
Special Features:
• Brand new restoration by Toei
• High Definition Blu-ray presentation
• Original uncompressed mono Japanese audio
• Optional newly translated English subtitles
• New audio commentary by Jasper Sharp
• Original theatrical trailer
• Image gallery
• Reversible sleeve with art by Matt Griffin
• Illustrated collector's booklet (first press only)
• Region: B
'The Mad Fox' is available for pre-order from Amazon.co.uk.