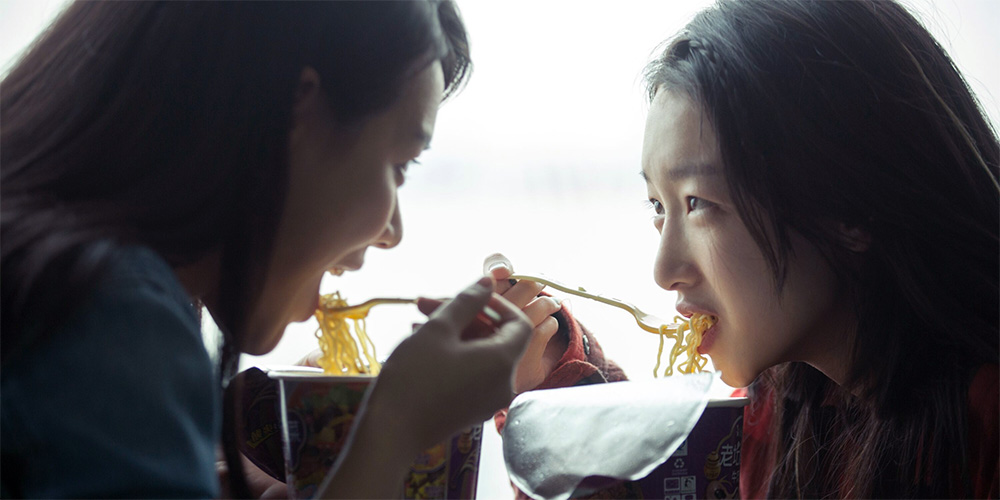 DVD release: 'Soul Mate'
---
Cheng Cheng Films are bringing the Chinese romantic drama 'Soul Mate' (七月与安生) to US DVD on June 14, 2019.
Directed by Derek Tsang and based on the novel by Anni Baobei, the story follows two women who have been close friends since adolescence and must now cope with the changes that maturity brings. The cast includes Zhou Dongyu, Ma Sichun, Toby Lee, Li Ping, and Cai Gang.
Synopsis: 30 year-old working woman Li Ansheng's life in Shanghai is suddenly disrupted by the publication of a novel, entitled "Qiyue and Ansheng", a chronicle of her friendship with Qi Yue during her youth. Coupled with an accidental encounter with Su Jia Ming, a past love, her long repressed memories are unleashed with the force of a tsunami. The two girls seemed destined to become friends from the moment they entered high school. Though they were inseparable and believed that their bond would last for the rest of their lives, the cruelty of youth eventually led them to separate paths. Even more shocking is the discovery of a long buried secret shared by the women – a secret that serves as an emblem of their youth and the proof of their friendship.
'Soul Mate' is available for pre-order now from Cheng Cheng Films, or you can pick it up on Digital over on Amazon.com.