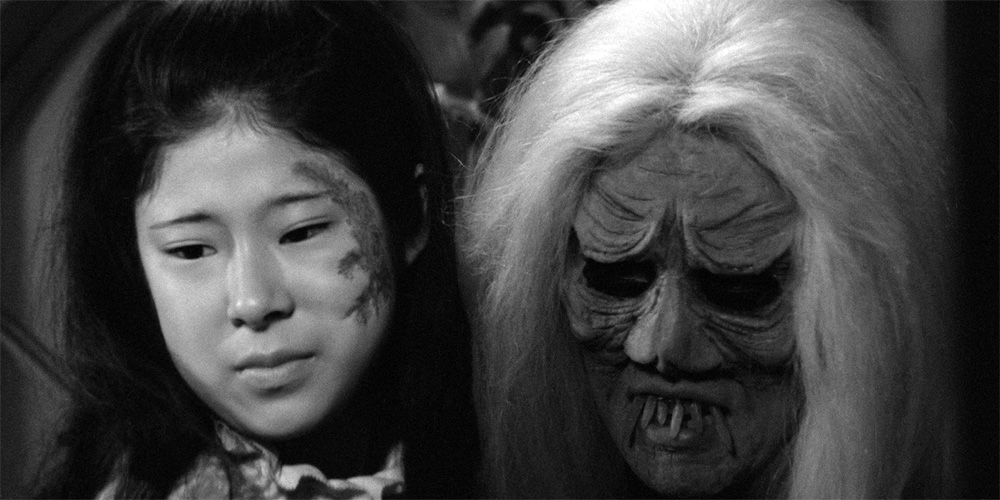 DVD release: 'The Snake Girl and the Silver-Haired Witch'
---
Sinister Cinema are bringing the 1968 Japanese horror film 'The Snake Girl and the Silver-Haired Witch' (蛇娘と白髪魔) to US DVD on November 25, 2022.
Directed by Noriaki Yuasa, the film revolves around two rival sisters who are forced to put aside their differences to do battle with an evil creature. The cast includes Kuniko Miyake, Yuko Hamada, Sachiko Meguro, Yachie Matsui, Yoshiro Kitahara, and Tadashi Date.
Synopsis: A girl comes home from an orphanage to live with her parents. Also living in the house are a nanny and older sister, both of whom dislike her. Soon the house is filled with supernatural terror as the jealous older sister (who can change into a snake-like creature!) stops at nothing to kill her younger sibling, all the while aided by a silver-haired hag.
'The Snake Girl and the Silver-Haired Witch' is available to pre-order now from Amazon.com. The film is also available on Blu-ray courtesy of Arrow Video from Amazon.com and Amazon.co.uk.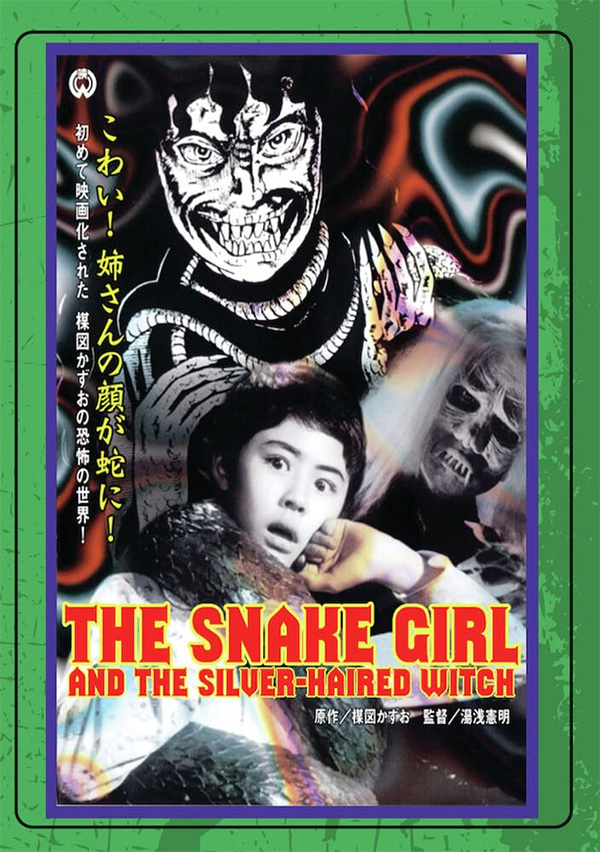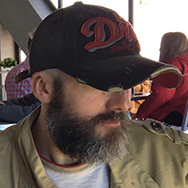 Latest posts by Phil Mills
(see all)