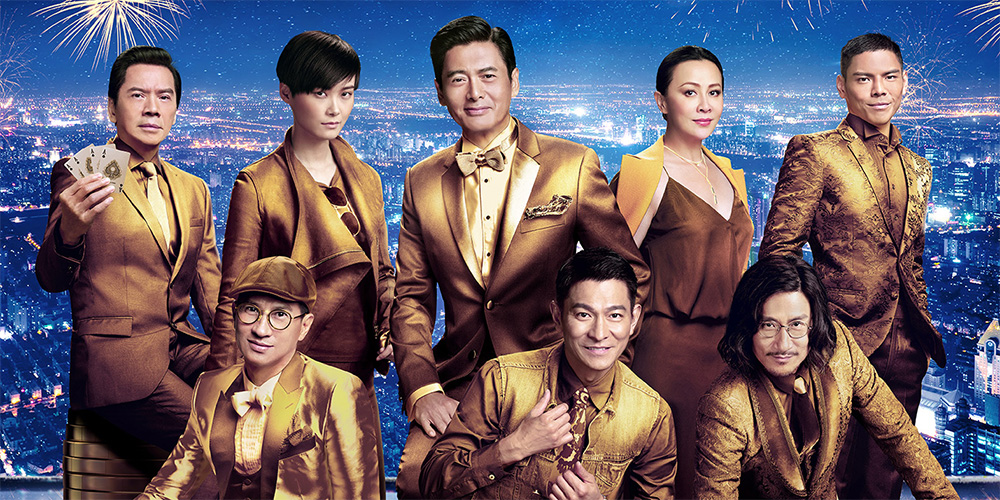 Blu-ray & DVD release: 'From Vegas To Macau III'
The third entry into Wong Jing's blockbuster gambling series 'From Vegas To Macau' is due to hit Hong Kong DVD and Blu-ray on June 23, 2016.
Directed by Wong Jing and Andrew Lau, 'From Vegas To Macau III' (賭城風雲III) is reminiscent of the anything-goes Hong Kong comedies of the eighties and nineties, and draws laughs through plentiful gags, old-school references and top stars mugging and chewing scenery with obvious delight. The cast includes Chow Yun-Fat, Andy Lau, Nick Cheung, Li Yuchun, Jacky Cheung, Carina Lau, Charles Heung, and Shawn Yue.
Synopsis: Ken Shek (Chow Yun-Fat) is already all torn up about his daughter (Kimmy Tong) and protege (Shawn Yue) getting married, but things quickly go from bad to worse when an explosion leaves the newlyweds comatose on their wedding day. Soon after, Ken and his buddy Mark (Nick Cheung) both get arrested on trumped-up charges and sent to prison. All of this is part of the revenge plan of mad scientist JC (Jacky Cheung), who is in love with Ken's longtime flame and foe Molly (Carina Lau). With the help of Michael "Dagger" Chan (Andy Lau, reprising his God of Gamblers role), Ken and Mark break out of prison, gather up the crew and bide their time for a final casino showdown with JC.
Extras include trailers and a photo gallery, and there is an exclusive edition available with playing cards. You can pre-order all versions now from YesAsia.com.