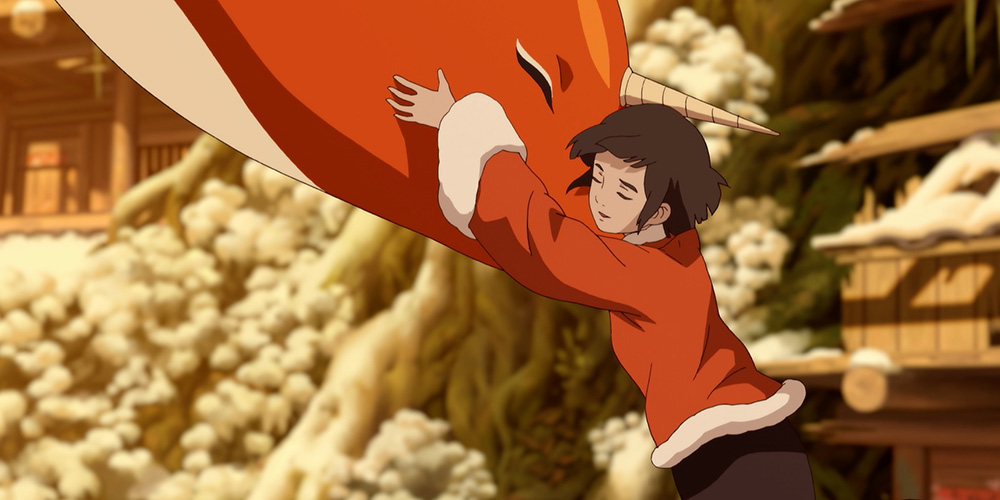 Shout! and Funimation bringing 'Big Fish & Begonia' to U.S. cinemas
Shout! Studios and Funimation Films are bringing the artful Chinese animated feature 'Big Fish & Begonia' to U.S. cinemas starting on Friday, April 6, 2018.
Directed by Liang Xuan and Zhang Chun, the film tells the tale of a mystical girl from another realm who sacrifices her immortality to rescue a human boy. The voice cast includes Ji Guanlin, Su Shangqing, Xu Weizhou, Jing Shih-Chieh, and Yang Ting.
Synopsis: There is a mystical race of beings that control the tide and the changing of the seasons. But one of these beings, a young girl named Chun, wants to experience the human world, not simply observe it. When she turns sixteen, Chun is allowed to transform into a dolphin and explore the human world. However, she soon learns this world is a dangerous place. Chun is nearly killed in a vortex, but saved by a human boy at the cost of his own life. Moved by his kindness and courage, she decides to give the boy life again, but this power comes at a price. Chun will have to face adventure and sacrifice in order to protect the boy's soul until it is ready to return to the human world. 
'Big Fish & Begonia' will be showing in English language, as well as its original language (Mandarin with English subtitles).