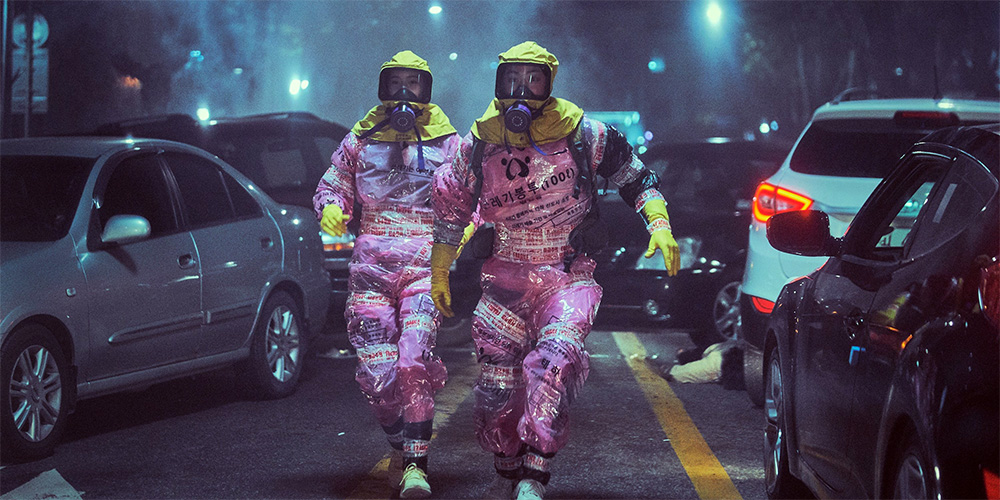 Trailer: 'Exit'
---
'Exit' (엑시트) is a 2019 South Korean action comedy directed by Lee Sang-Geun.
The film revolves around a young couple who meet for the first time and suddenly find themselves attempting to escape from a city enveloped in a mysterious toxic gas. The cast includes Cho Jung-Seok, Yoona, Ko Du-Shim, Park In-Hwan, and Kim Ji-Young.
Synopsis: Yong-Nam (Cho Jung-Seok) has been unemployed for years. When he holds a 70th birthday celebration for his mother, he meets a girl named Ui-Joo (Yoona) who graduated from the same university. Suddenly, a mysterious poison gas begins to spread throughout the city…
'Exit' opens across South Korea on July 31, 2019.