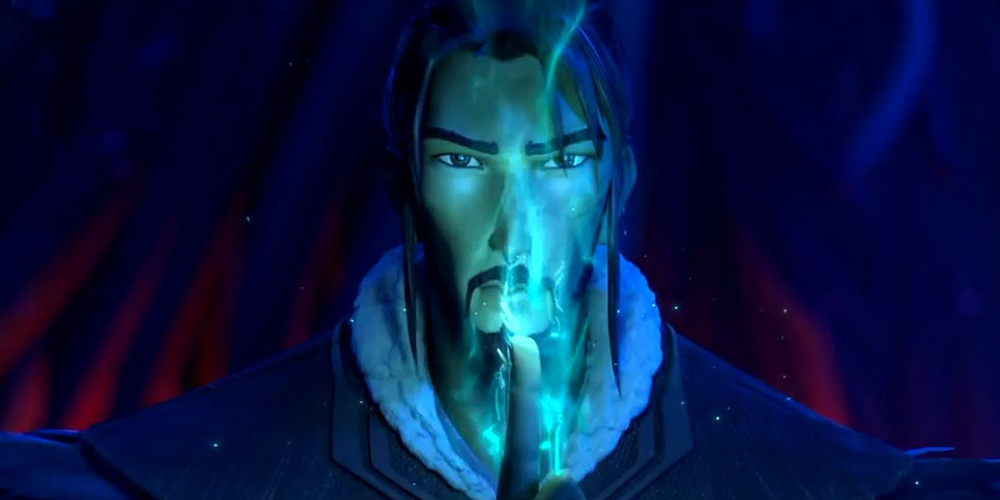 Trailer: 'Jiang Ziya'
---
'Jiang Ziya' (姜子牙) is a 2020 Chinese animated fantasy action-adventure directed by Cheng Teng and Li Wei.
The film, which is a follow-up to 2019's 'Ne Zha', revolves around a top commander in the divine army as he attempts to execute a demon so that he can ascend to a new heavenly position. The voice cast includes Zheng Xi, Yang Ning, Yan Meme, Ji Guanlin, and Jiang Guangtao.
Synopsis: Based on an ancient Chinese myth, the film follows Jiang Ziya, a top commander in the divine army of the Kunlun Sect. Before Jiang Ziya can ascend to his new position among the Gods, he is ordered to execute the Nine-Tailed Fox Demon who threatens the mortal realm's very existence. But when the Fox Demon shows him a dangerous secret, he is unable to complete his task resulting in his banishment to the mortal realm forever. Ten years later, atop the ruins of war, Jiang Ziya is once again faced with a challenging decision – follow the will of heaven regardless of innocent life lost or find his own path to righteousness. 
'Jiang Ziya' opens across China on October 1, 2020. The film is also due for a North American release from Well Go USA.