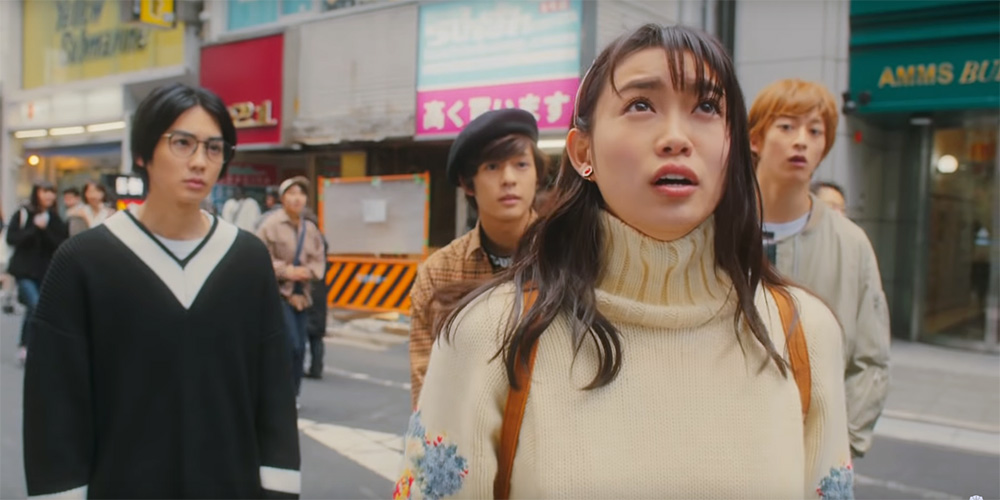 Trailer: 'Kiss Him, Not Me'
'Kiss Him, Not Me' (私がモテてどうすんだ) is a 2020 Japanese romantic comedy directed by Norihisa Hiranuma.
Based on a manga by Junko, the story follows a young girl obsessed with imagining men in romantic relationships who suddenly finds herself the object of her classmate's affection. The cast includes Nonoka Yamaguchi, Hokuto Yoshino, Miu Tomita, Fuju Kamio, Asahi Ito, and So Okuno.
Synopsis: Kae Serinuma (Nonoka Yamaguchi) is a fujoshi, a female otaku who loves imagining men together in romantic relationships, both fictional and real. When one of her favourite anime characters is killed off, Kae is so shocked that she locks herself in her room for a whole week. When she eventually comes out, she has lost a lot of weight and catches the eye of four boys at her school: Asuma Mutsumi (Hokuto Yoshino), Yusuke Igarashi (Fuju Kamio), Nozomu Nanashima (Asahi Ito) and Hayato Shinomiya (So Okuno). Despite learning about Kae's bizarre tendencies, the four boys all fall for Kae and begin competing with each other for her affection, much to Kae's frustration as she wants them to fall in love with each other.
'Kiss Him, Not Me' opens across Japan on July 10, 2020.