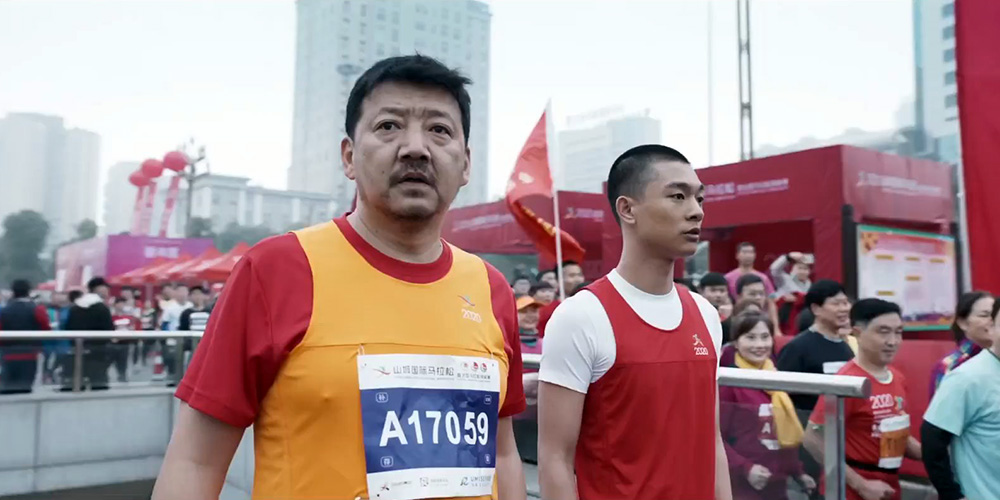 Trailer: 'On Your Mark'
---
'On Your Mark' (了不起的老爸) is a 2021 Chinese sports drama directed by Chiu Keng Guan.
The film follows the journey of a father and son as they to learn to live for today by running a marathon. The cast includes Wang Yanhui, Zhang Youhao, Gong Beibi, Li Junhao, and He Nan.
Synopsis: Xiao Erdong (Zhang Youhao) is a young man with a congenital disease who dreams of becoming a marathon runner. His father, Xiao Daming (Wang Yanhui), is extremely protective of Erdong and is attempting to prepare him for a difficult life. But when he sees his son's passion for entering a marathon, he realises that he deserves the opportunity to enjoy life so the pair begin preparing to stand side by side on the starting line… [© Far East Films]
'On Your Mark' opens across China on April 18, 2021.