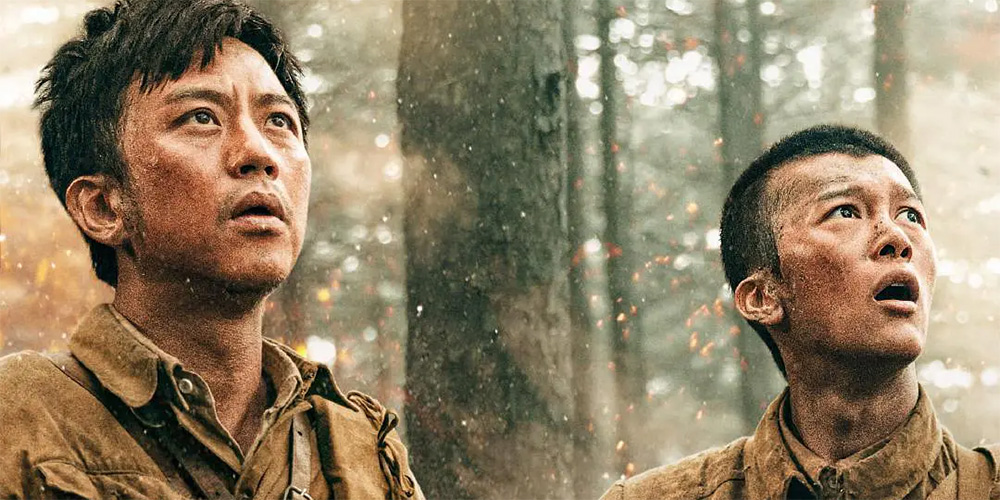 Trailer: 'The Sacrifice'
---
'The Sacrifice' (金刚川) is a 2020 Chinese war drama directed by Guan Hu, Frant Gwo, and Lu Yang.
Set during the latter stages of the Korean war, the film follows a group of Chinese soldiers who are forced to fight for their lives to maintain a number of important bridges. The cast includes Zhang Yi, Wu Jing, Li Jiuxiao, Vision Wei, and Deng Chao.
Synopsis: In 1953, the "War to Resist US Aggression and Aid Korea" entered the final stage, and the People's Volunteer Army launched the last major battle in Jincheng. To ensure that they were able to arrive at the designated time and put more combat power on the front line, a group of soldiers were forced to resist the indiscriminate bombing of enemy planes and numerous attacks to ensure that the connecting bridges were kept in a good state of repair. Meanwhile, a little-known event began to unfold at the undercurrent of the King Kong River… [© Far East Films]
'The Sacrifice' opens across China on October 23, 2020.