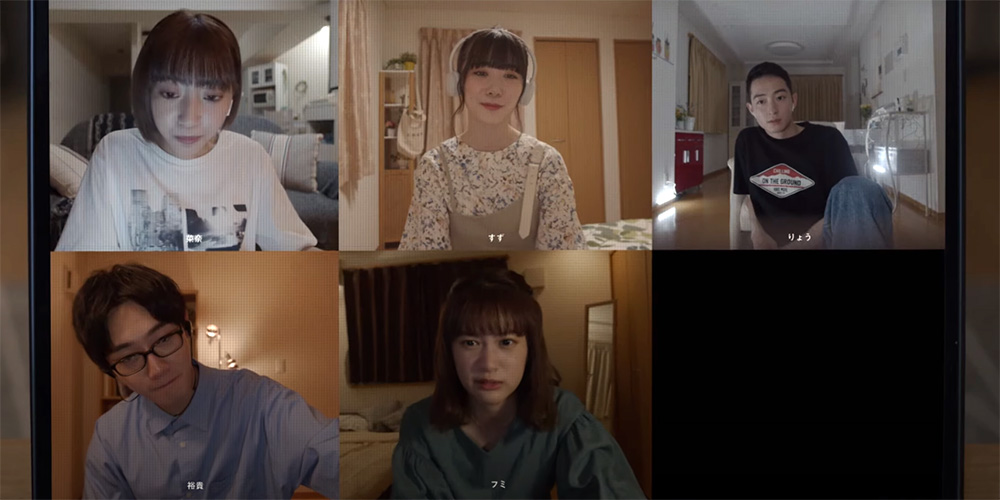 Trailer: 'Shin Samejima Jiken'
'Shin Samejima Jiken' (真・鮫島事件) is a 2020 Japanese horror movie written and directed by Jiro Nagae.
Inspired by an online urban legend, the film follows a group of high school friends who make the fatal mistake of attempting to track down the source of an internet curse. The cast includes Rena Takeda, Sakurako Konishi, Shogo Hama, Karasu Hayashi, and Moe Tsurumi.
Synopsis: Nana (Rena Takeda) and her friends from her high school days decide to hold an online meeting, but Ayumi does not appear at the meeting. Suddenly, Ayumi's boyfriend appears on the computer screen and shouts "Are you the ones who went there with her? Because of you, Ayumi …" He then shows Ayumi in her room, dead. [Source: AsianWiki]
'Shin Samejima Jiken' opens across Japan on November 27, 2020.