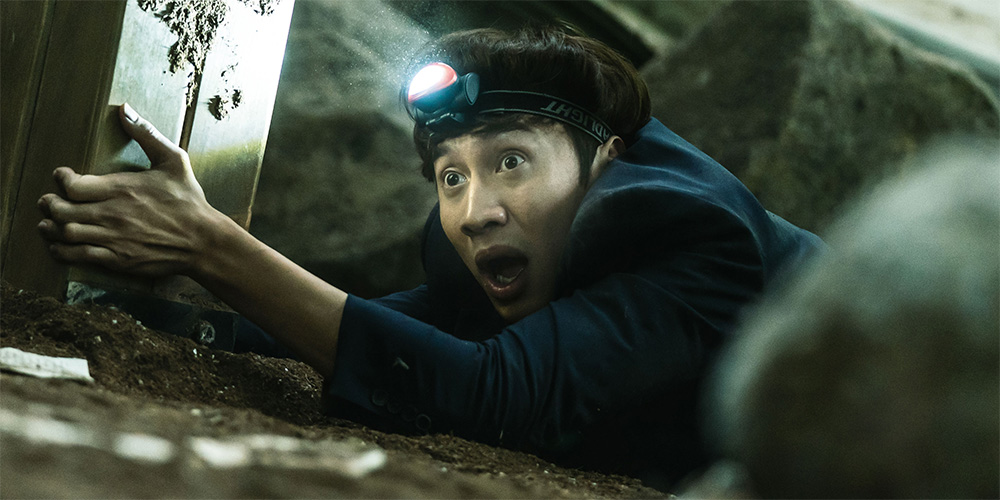 Trailer: 'Sinkhole'
---
'Sinkhole' (싱크홀) is a 2021 South Korean disaster comedy directed by Kim Ji-Hoon.
The film revolves around a hard-working man who finally manages to purchase a home for his family, only to see it disappear down a sinkhole in the blink of an eye. The cast includes Kim Sung-Kyun, Cha Seung-Won, Lee Kwang-Soo, Kim Hye-Jun, and Kim Hong-Fa.
Synopsis: After 11 years of hard work, Park Dong-won (Kim Sung-Kyun) and his family are finally able to purchase their own home. To celebrate, they throw a housewarming party and invite all of their friends and neighbours. But a heavy overnight downpour creates an extremely big sinkhole, and it quickly engulfs the whole house along with everyone inside. Deep down the hole, Park Dong-won, his neighbour Jeong Man-soo (Cha Seung-Won), and the rest of the guests must attempt to find a way out. As the rain returns, filling the sinkhole with water, the group know they have to escape before it's too late… [© Far East Films]
'Sinkhole' opens across South Korea on August 11, 2021.