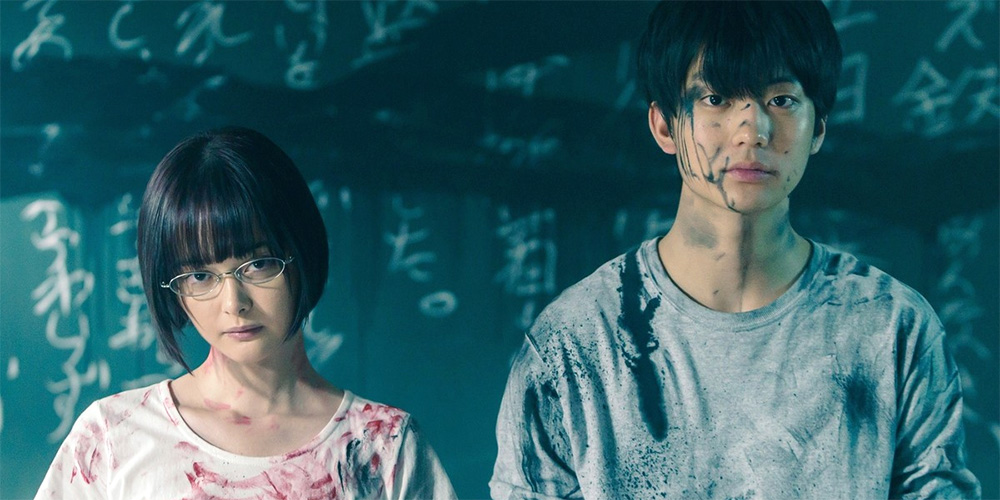 Trailer: 'The Flowers of Evil'
---
'The Flowers of Evil' (惡の華) is a 2019 Japanese live-action adaptation of the manga series by Shuzo Oshimi.
Directed by Noboru Iguchi, the story follows a middle school student who is forced into a "contract" by a fellow student after he is caught stealing the gym clothes of his crush. The cast includes Kentaro Ito, Tina Tamashiro, Shiori Akita, Marie Iitoyo, and Miho Kitagawa.
Synopsis: Takao Kasuga (Kentaro Ito) is a high school student. He sees his popular classmate Aya Tokiwa (Marie Iitoyo) reading Charles Pierre Baudelaire's "The Flowers of Evil" at a bookstore. When Takao Kasuga was in middle school, he admired the poetry collection "The Flowers of Evil."
As a 2nd grade middle school student, Takao Kasuga found the gym clothes of popular classmate Nanako Saeki (Shiori Akita) in a classroom. He had a huge crush on her at the time. At that time, Takao Kasuga sensed someone's presence near him and, without thought, he took off with Nanako Saeki's gym clothes. The person who saw Takao Kasuga in the classroom was Sawa Nakamura (Tina Tamashiro).
'The Flowers of Evil' opens across Japan on September 27, 2019.