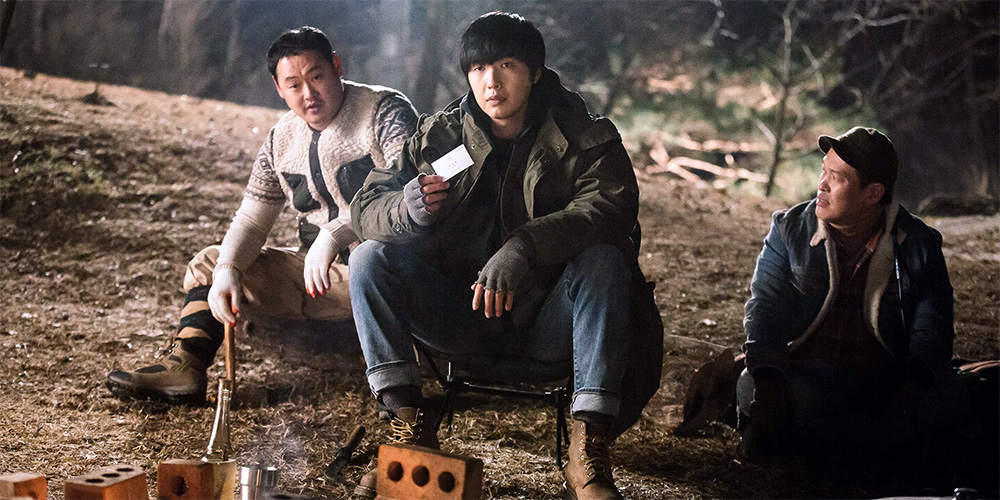 Trailer: 'True Fiction'
---
'True Fiction' (살인소설) is an upcoming South Korean mystery thriller written and directed by Kim Jin-Mook.
The film revolves around an MP's son-in-law and mayoral candidate who takes a trip to a vacation home with his girlfriend and meets a mysterious neighbourhood boy and his friends. The cast includes Ji Hyun-Woo, Oh Man-Seok, Lee Eun-Woo, Kim Hak-Cheol, and Jo Eun-Ji.
Synopsis: Kyung-Seok (Oh Man-Seok) is nominated as the mayoral candidate by the incumbent party. He is enjoying the best moment of his life. Kyung-Seok visits a villa to hide his father-in-law's secret fund. There, he meets Soon-Tae (Ji Hyun-Woo) and Kyung-Seok gets involved in a shocking incident.
'True Fiction' opens across South Korea on April 25, 2018.