When I first became interested in Hong Kong cinema, finding a good book on the subject was nearly impossible. There was the seminal 'From Bruce Lee to the Ninjas' which I was delighted to get a copy of back in the day, but not much else was forthcoming. For many of us in the UK, the news or examination of Hong Kong action films would be accessed in 'Impact' magazine once a month in the much loved 'China Beat' column. Then, gradually, books started emerging from the burgeoning interest in the subject and we feasted on their contents. Now, in the age of the internet, we can forget how wonderful it feels to read a 'proper' book on the subject, one that we can hold in our hands and look thoughtful while consuming. And one that takes the subject seriously, not treating kung-fu cinema like some embarrassing little genre only enjoyed by cross-eyed clogs who dribble a lot.
Meredith Lewis's intelligent and appreciative book on the Shaw Brothers studio is, therefore, a joy to behold. It's not an exhaustive history of the studio nor is it necessarily telling long-time fans anything they don't already know, but it's put together in such a respectful and absorbing way that it holds your attention from the first page to the last. As it isn't an official history there aren't rare stills to flick through or images for posterity to enjoy. What there is, though, is a thoughtful look at the studio, especially focusing on three particular martial arts directors. Thankfully, these happen to be my own favourite trio from the Shaw's stable so that makes things exciting from the off.

Shaolin Temple (1976)
'Ask for the Moon' is so-called because of a quote from Chor Yuen which I will not bore you with now. Needless to say, it hints at the opulence on offer to filmmakers at the time who came to work at the famous studio. The first part of the book looks at some of the history of the studio, how it was founded and how it developed into the cinematic powerhouse it was to become. This was fascinating and, while there are many more thorough histories on the subject, Lewis covers all of the important information very well. Her skill at writing means that the background comes alive and you can fully appreciate the context of this celluloid behemoth. She goes into the background of the respective brothers and how they ended up running a film studio, all of which adds to the interest. I learned something very interesting about just how prolific Shaw Brothers' scribe Ni Kuang was too – that made me feel slightly awkward when I'm complaining about my own bouts of writer's block.
As a fellow writer, I do appreciate a flowing and occasionally florid literary style, something Lewis provides. Not that it's a difficult read, but it does have a scholarly style that honours the subject – I found this especially effective. The majority of the book concentrates on three directors: Chang Cheh, Liu Chia-Liang (aka Lau Kar Leung) and Chor Yuen. If there was one slight weakness in the book, it was in the examination of Chang Cheh's work which focuses on the alleged machismo but not the Walter Scott-style love of honour and brotherhood. That said, this isn't a major point and Lewis is fair in her praise in her criticism of Cheh. I was delighted not to read fashionable gumpf about Cheh films being 'homo-erotic' – this revisionist take on all art today is needless reductivism, but it makes people sound informed. Cheh had such a vast catalogue that Lewis doesn't go into fine detail about his work, but gives enough to hopefully spark interest in readers. I actually received this through the post the day I watched 'Men From The Monastery' for the fiftieth time, so there was something serendipitous about it all. Lewis uses copious extracts from Cheh's own autobiography and the work of David Bordwell, the great academic of film who has never hidden his joy about this misunderstood genre. It makes for an insightful couple of chapters as Lewis comments on the system and the director thereafter.

Challenge Of The Masters (1976)
The second director examined is my own personal favourite, Liu Chia-Liang. Again, this isn't a book that focuses on Liang with forensic detail – maybe that could be a follow-up book – but we once again get a good overview of the director and how important his vision was to the studio. I always thought of Liu Chia-Liang as a criminally-underrated kung-fu auteur so to see this explained so well was a pleasant affirmation. Lewis talks in glowing terms about the technical proficiency of Liang, and this was particularly refreshing to read; understanding just how sophisticated a filmmaker Liang was is vitally important to what he brought to cinema.
The final section looks at her own favourite, Chor Yuen. I only came to appreciate Yuen when Celestial started re-releasing his films on glorious DVD at the turn of this century, but I would certainly count myself as a fan now. His gorgeous set design, heroic characters, shady villains, beautiful actresses and byzantine storylines are discussed here and you get that feeling of real enthusiasm from the writer, something that always makes the words on the page come alive. The book concludes with a few other names that never quite made the grade at Shaw Brothers or were to find fame elsewhere, rounding off a very enjoyable book on a fascinating subject.

Return Of The Sentimental Swordsman (1981)
I had to go to Meredith Lewis's own website to purchase this (I don't think she's a big fan of Amazon and, after the way they've treated me at times as a writer, I can't say I blame her) and enclose the link below. Overall, 'Ask for the Moon' is why so much good work comes from independent writing – it's very well written, intelligently thought out and logically explained. Lewis's own background as a choreography gives it an extra edge too and her enthusiasm for the subject is infectious (I loved an early anecdote on telling prospective boyfriends about kung-fu films and getting a very sniffy response – I dare never tell girls I liked that stuff, though my wife is now accomplished enough to be able to name the Five Venoms). Grab yourself a copy and support intelligent writing.
'Ask for the Moon' is available to purchase from MeredithLewis.com.au.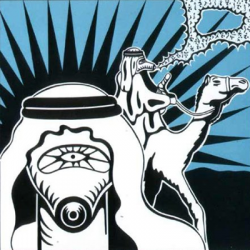 Latest posts by Vasily Pugh
(see all)