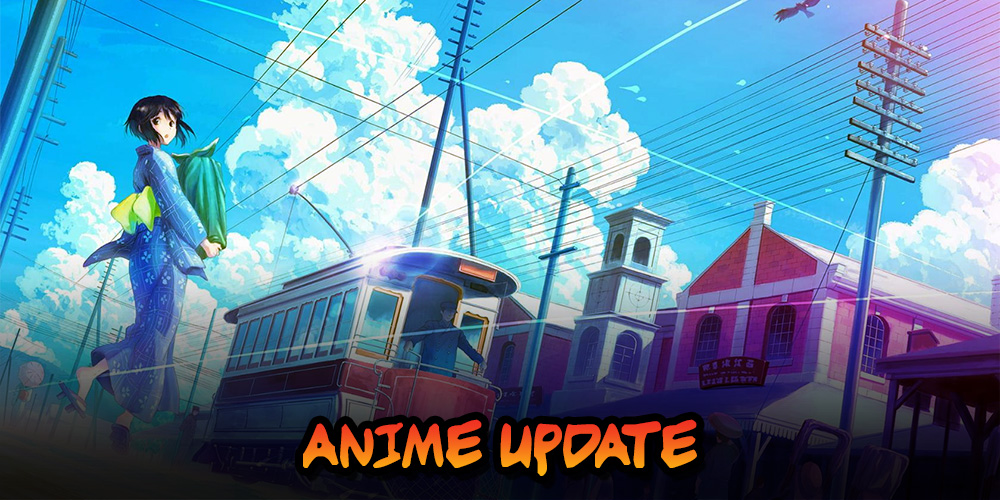 Anime Update #16
Kyoto Animation will produce an anime adaptation of Hiro Yuki's '20 Seiki Denki Mokuroku' (20th Century Electricity Catalog) novel. Set in the summer of 1907, the story follows a young religious girl who goes in search of a book known as the "Electricity Catalog" that can reportedly change her destiny.
• TOHO have unveiled a new trailer for the upcoming 'My Hero Academia' feature length film. Entitled 'My Hero Academia The Movie: The Two Heroes', the film finds Deku and All Might called into action after they are caught in the middle of a villain attack during a science exhibition. The film will open across Japan on August 2, and Funimation will be screening it in over 400 theatres across the United States and Canada on September 25, 26, 27, 29 and October 2.
• The first teaser trailer has been released for the upcoming new Evangelion film, 'Evangelion: 3.0+1.0' (Shin Evangelion Gekijō-ban :||). Opening across Japan in 2020, the film is being directed by Hideaki Anno and is the fourth and final part in the 'Rebuild of Evangelion' tetralogy.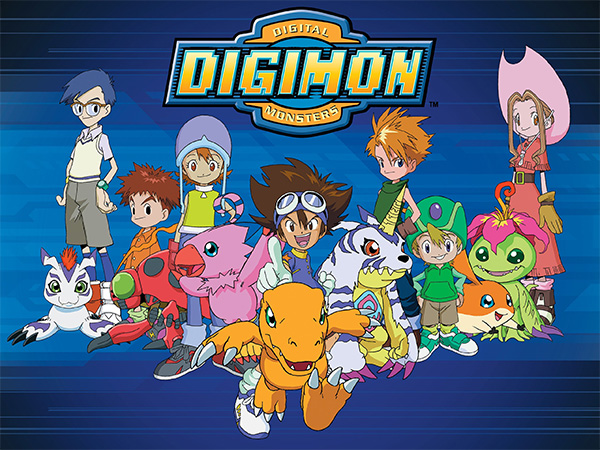 • At the recent Digimon Kanshasai 2018 event, it was announced that a new 'Digimon' anime film is currently in the works. Tentatively titled 'Digimon Adventure the Movie' (Gekijō-ban Digimon Adventure), the film will see the return of the original characters from the first anime series, albeit in an aged form.
• Netflix have released the trailer for the upcoming second season of Adi Shankar's 'Castlevania' animated series. Set to premiere on October 26, the show will continue the adventures of Trevor Belmont and his misfit comrades as they race to find a way to save humanity from extinction at the hands of the grief-maddened Dracula and his sinister vampire war council.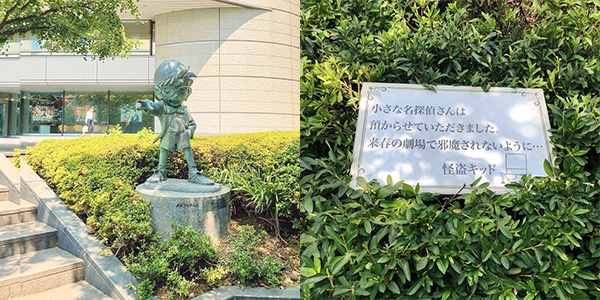 • The statue of Conan Edogawa (from the anime 'Detective Conan') that normally stands outside of the YTV network headquarters was kidnapped recently by the dastardly Kaito Kid himself. In what appears to be a promotional stunt for next year's 'Detective Conan' movie, the statue has been replaced by a note from Kaito Kid that reads "The small detective has kindly let me take care of him… so he doesn't cause trouble in theatres next spring."
Sources: Anime News Network, Reddit
Film fan, anime addict, gaming geek, metalhead, and supreme dark overlord of Far East Films.
Latest posts by Phil Mills (see all)