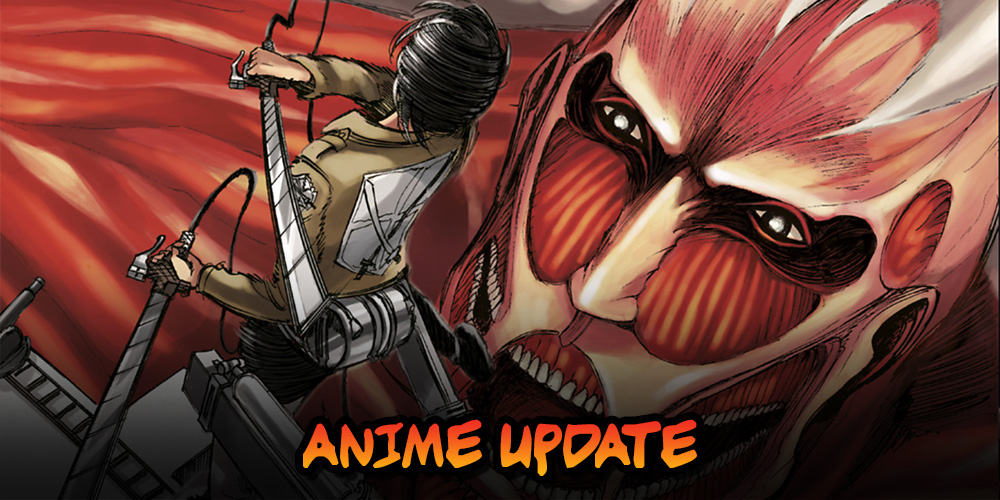 Anime Update #20
Warner Bros. has finalised a deal with Japan-based publishing company Kodansha to produce a feature film adaptation of Hajime Isayama's 'Attack on Titan'. Andy Muschietti ('It') is already attached to direct, with David Heyman ('Harry Potter'), Masi Oka and Barbara Muschietti producing.
• Here's the first PV for the upcoming television anime adaptation of the smartphone game 'Annihilated City – Where I End and You Begin'. The story for the show follows a young woman who teams up with a smuggler to try find out what happened to her annihilated hometown. Nobunaga Shimazaki and Yoshitsugu Matsuoka will both be reprising their roles from the game, and the show will premiere on Tokyo MX and other channels in 2019.
• The 27th film in the 'Crayon Shin-chan' series, 'Crayon Shin-chan The Movie: Honeymoon Hurricane ~ The Lost Hiroshi ~', is due for release on April 19, 2019. The story will follow the Nohara family as Misae and Hiroshi, Shinnosuke's parents, plan a cheap trip to Australia in order the celebrate the honeymoon they never really had. However, things go horribly wrong after Hiroshi is mistaken for "the key to the treasure" by a band of treasure hunters and is subsequently kidnapped, prompting Shinnosuke to embark on an adventure to rescue his father.
• Artwork and release dates have been unveiled for the upcoming 'Psycho-Pass SS' anime film trilogy. 'Psycho-Pass: Sinners of the System Case.1: Crime and Punishment' will open on January 25, 'Psycho-Pass: Sinners of the System Case.2 First Guardian' will open on February 15, and 'Psycho-Pass: Sinners of the System Case.3: In the Realm Beyond Is ____' will open on March 8. All three films are being helmed by the anime series director, Naoyoshi Shiotani.
• Netflix has announced the release of 'Hero Mask', an original crime thriller anime that centres around a detective who struggles to make sense out of a mysterious outbreak of masked people committing crimes. Hiroyasu Aoki is directing and the main cast includes Yasuyuki Kase, Yuko Kaida, Junpei Morita, and Kentaro Takano. The show will begin airing exclusively on Netflix on December 03, 2018.
Sources: Anime News Network, Crunchyroll
Film fan, anime addict, gaming geek, metalhead, and supreme dark overlord of Far East Films.
Latest posts by Phil Mills (see all)