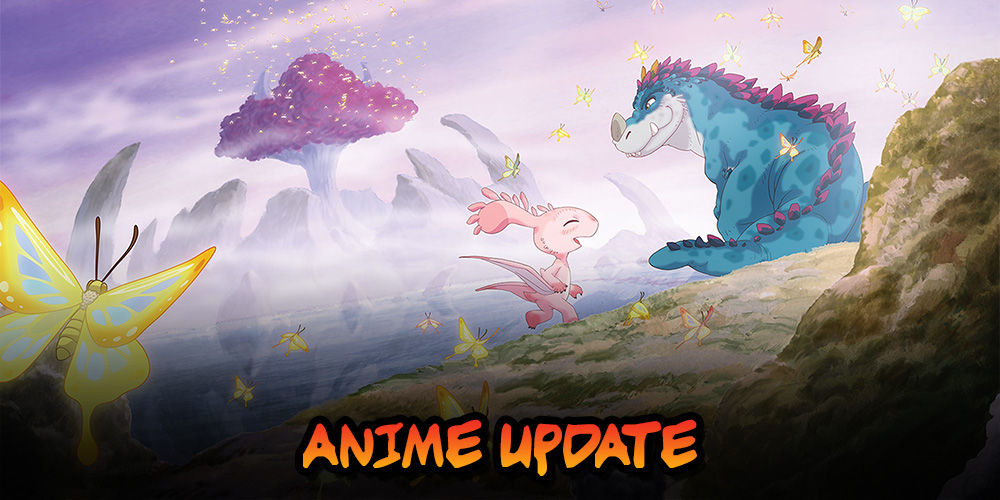 Anime Update #25
Toei have announced that they will release 'Sayonara, Tyranno' (pictured above), the Chinese-Japanese-South Korean animated film based on Tatsuya Miyanishi's 'Tyrannosaurus' series of children books, in Japan early this summer. The film, which opened across South Korea last August, revolves around the relationship that develops between a friendly male Tyrannosaurus and a female Pteranodon. Directed by Kobun Shizuno, the voice cast includes Shinichiro Miki, Kaori Ishihara, and Aoi Yuki.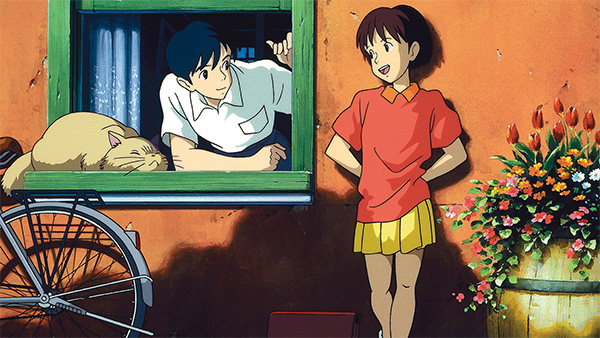 • Aoi Hiiragi's 'Whisper of the Heart' manga is inspiring a new live-action film that will open in Japan on September 18, 2020. The story takes place 10 years after the original and will find Shizuku struggling to fulfil her dream of becoming an author while Seiji is still following his dream abroad. Nana Seino and Tori Matsuzaka will star, with Yuichiro Hirakawa in the director's chair.
• Bandai Namco Entertainment America have released a new character trailer for 'My Hero One's Justice 2', the second video game based on Kohei Horikoshi's 'My Hero Academia' manga. Launching in the US/UK on March 13, the game is a 3D arena fighter that allows you to make full use of the characters' Quirks as they clash head-to-head in epic battles. You can pre-order it now for PC, Xbox One, PS4 and Nintendo Switch from Steam, Amazon.com and Amazon.co.uk.
• And if you're looking for more anime-related video game antics, you'll also be able to pick up 'One-Punch Man: A Hero Nobody Knows' on February 28. The game allows you to play as all of your favourite characters from the first season of the show, as well as providing the ability to create custom characters with your own set of powers. It'll be available on PC, Xbox One, and PS4 from Steam, Amazon.com, and Amazon.co.uk.
• Studio Khara's latest Evangelion film, 'Evangelion: 3.0+1.0' will finally open in Japan on June 27, 2020. Originally expected for release in 2015, the film is directed by Hideaki Anno and is the fourth and final entry into the 'Rebuild of Evangelion' tetralogy. The voice cast includes Megumi Hayashibara, Megumi Ogata, and Takehito Koyasu.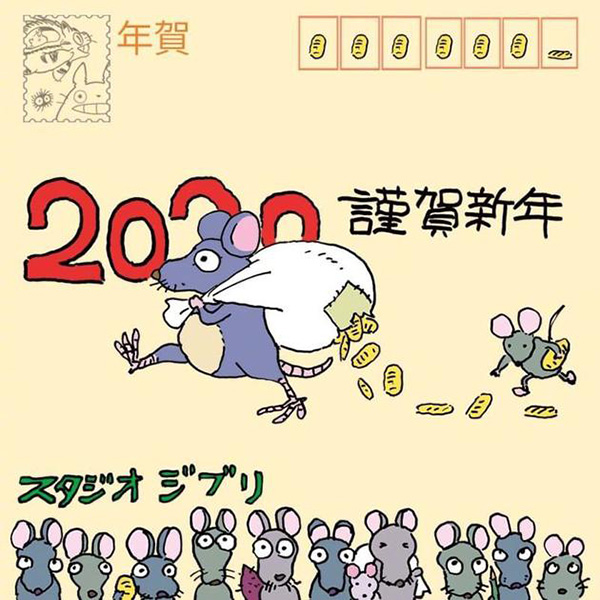 • The image above is Studio Ghibli's 2020 New Year Card that was illustrated by Hayao Miyazaki. For those who aren't aware, the Chinese animal zodiac is also used in Japan (referred to as juni-shi, meaning twelve branches) and 2020 marks the Year of the Rat.
Sources: Anime News Network, Isaac Chambers