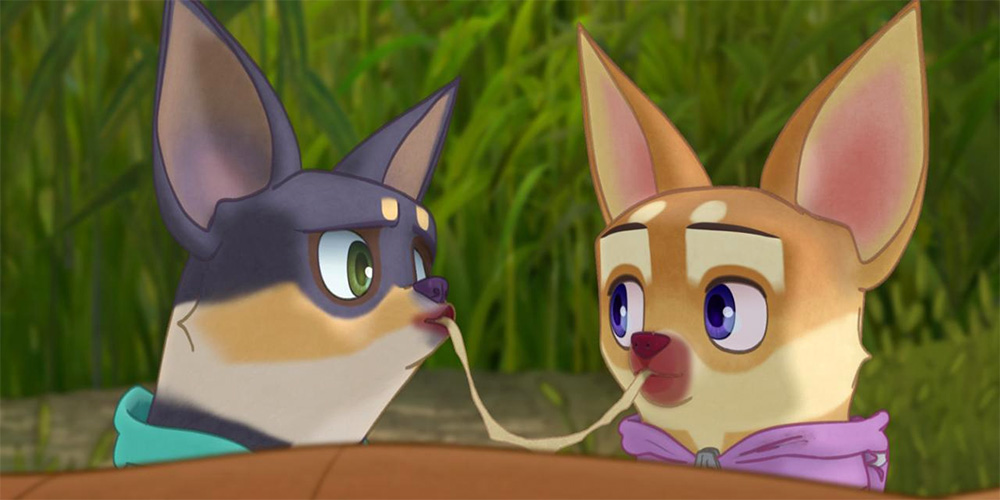 Blu-ray, DVD & Digital release: 'A Dog's Courage'
Well Go USA are bringing the 2018 South Korean animated family adventure 'A Dog's Courage' (언더독/Underdog) to US Blu-ray, DVD and Digital on April 14, 2020.
Directed by Oh Sung-Yoon and Lee Chun-Baek, the film centres around a group of stray dogs who find a place without humans' and realise their identities and the meaning of freedom and self-identity. The voice cast includes Do Kyung-Soo, Park So-Dam, Park Chul-Min, and Lee Joon-Hyuk.
Synopsis: Jacob, a feisty, playful dog abandoned by his owners joins a pack of strays and comes to terms with his unwanted and abrupt freedom. With his new friends in tow, Ralph heads north and finds the perfect place of safety and peace — the demilitarized zone between North and South Korea.
Special Features:
• South Korean and English soundtrack options
• English subtitles
• Region: A/1
'A Dog's Courage' is available for pre-order now from Amazon.com.