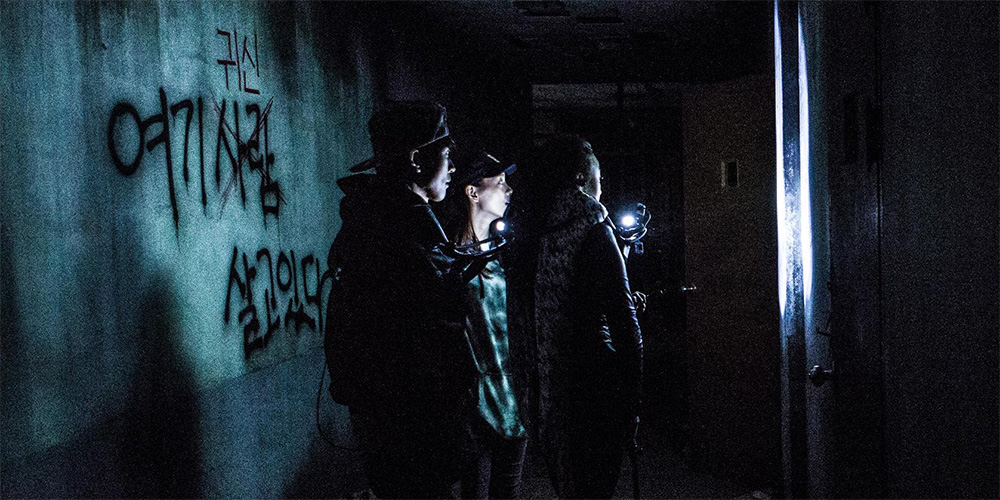 Blu-ray, DVD & Digital release: 'Gonjiam: Haunted Asylum'
---
Well Go USA are bringing the South Korean horror movie 'Gonjiam: Haunted Asylum' (곤지암) to US Digital, Blu-ray Combo Pack and DVD on September 18, 2018.
Directed by Jung Bum-Sik, the film follows a group of internet sleuths who decide to take a camera into an old Psychiatric Hospital that is rumoured to be haunted. The cast includes Wi Ha-Joon, Park Sung-Hoon, Lee Seung-Wook, Oh Ah-Yeon, and Park Ji-Hyun.
Synopsis: Based on the local legends and stories of people who've visited the real-life abandoned hospital, 'Gonjiam: Haunted Asylum' follows the crew of a horror web show who plan to stream live from inside the asylum. To attract more viewers, the show's host arranges some scares for the team, but as they move further into the nightmarish old building, they begin to encounter much more than expected.
Special Features:
• Trailer
'Gonjiam: Haunted Asylum' is available for pre-order now from Amazon.com.