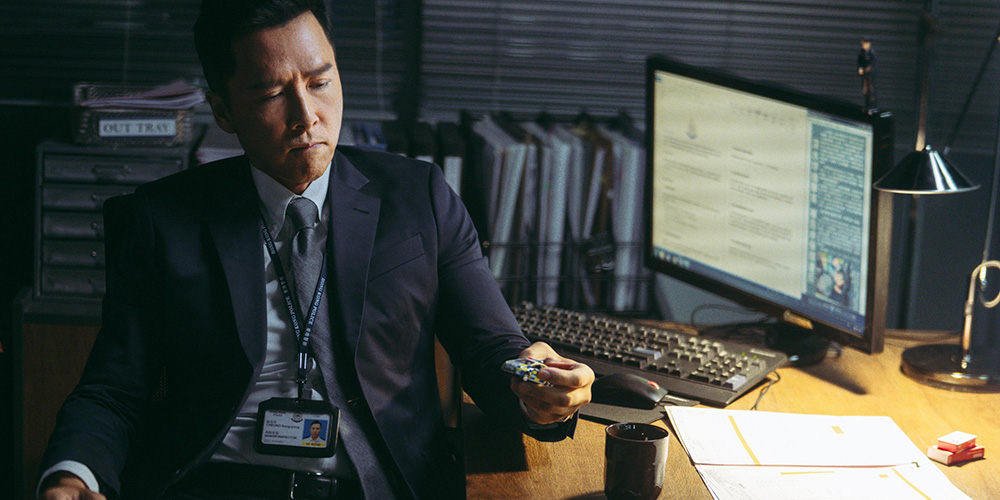 Blu-ray, DVD & Digital release: 'Raging Fire'
---
Well Go USA are bringing the 2021 Hong Kong action thriller 'Raging Fire' (怒火) to Digital on October 22 and to Blu-ray and DVD on November 23, 2021.
Directed by Benny Chan, the film revolves around an inspector in the serious crimes unit who is forced to take on a former colleague after he goes rogue. The cast includes Donnie Yen, Nicholas Tse, Qin Lan, Ray Lui, Patrick Tam, and Kenny Wong.
Synopsis: Bong (Donnie Yen) is a highly respected hardline cop with a long history of success on dangerous cases. However, his past unexpectedly comes back to haunt him when a sting operation is attacked by a mysterious group of criminals led by Ngo (Nicholas Tse), his former protégé, a talented former officer who had once respected and admired Bong. However, a terrible mistake years prior landed him in prison, quickly turning the once rising star into a furious man with a grudge, and the will to destroy everyone who had wronged him—including his former mentor.
'Raging Fire' will debut exclusively on Hi-YAH! and is available for pre-order now from Amazon.com.