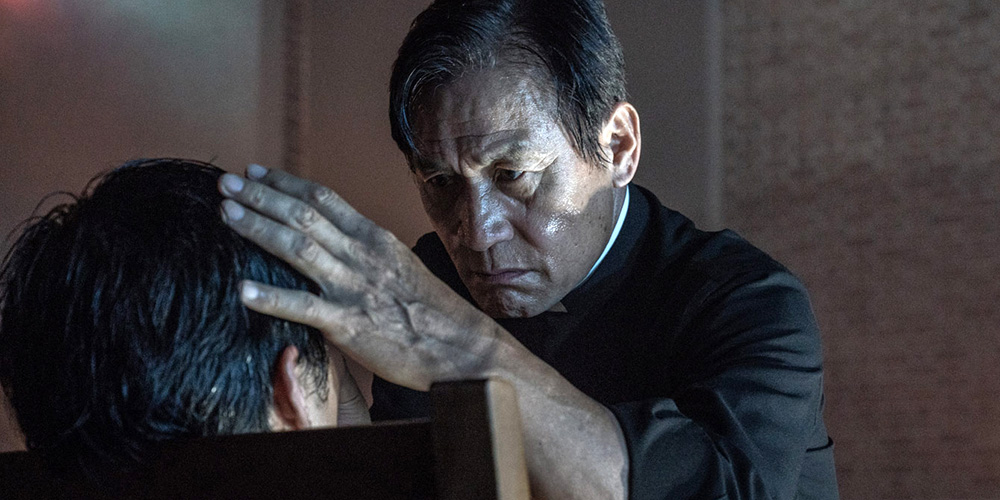 Blu-ray, DVD & Digital release: 'The Divine Fury'
Well Go USA are bringing the South Korean action horror movie 'The Divine Fury' (사자) to US Blu-ray Combo, DVD and Digital on November 19, 2019.
Written and directed by Kim Joo-Hwan, the film follows a champion martial artist who teams up with a priest to fight against a powerful evil. The cast includes Park Seo-Joon, Ahn Sung-Ki, Woo Do-Hwan, Choi Woo-Sik, and Jung Ji-Hoon.
Synopsis: After losing his father at a young age in a terrible accident, Yong-hu (Park) abandons his Christian faith and chooses to only believe in himself. Now as an adult, Yong-hu is a champion fighter and has everything he has ever wanted, that is until a mysterious wound appears in the palm of his hand. And he himself in the middle of a dangerous fight against otherworldly evil forces seeking to wreak havoc on the human world.
'The Divine Fury' is available for pre-order now from Amazon.com.