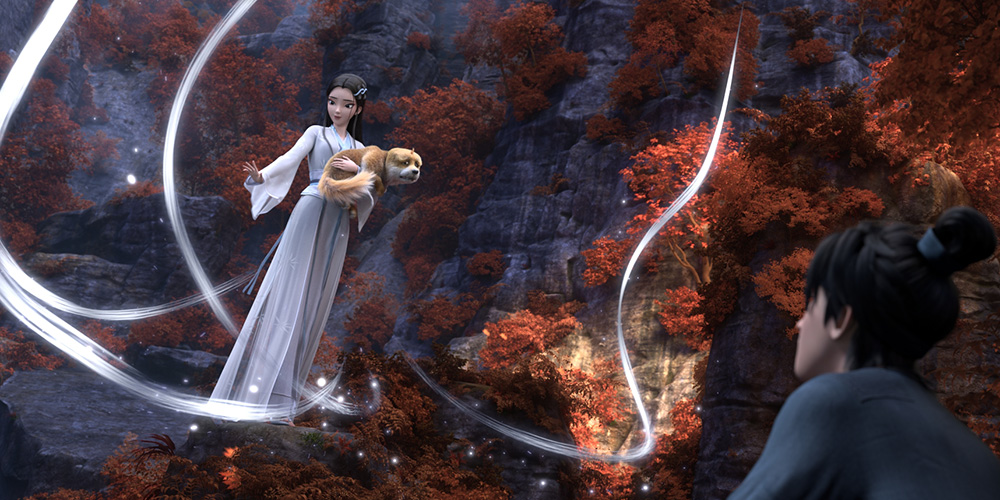 Blu-ray, DVD & Digital release: 'White Snake'
---
Dazzler Media are bringing the 2019 animated Chinese fantasy adventure 'White Snake' (白蛇:缘起) to UK Blu-ray, DVD and Digital on November 9, 2020.
Directed by Amp Wong and Zhao Ji, the film follows a snake-demon who loses her memory while being disguised as a human woman and falls in love with a snake hunter. The voice cast includes Stephanie Sheh, Vincent Rodriguez III, Faye Mata, Matthew Moy, and Kaiji Tang.
Synopsis: Bianca, a young woman who has lost her memory, is helped by Xuan, a snake catcher, and together they set off on a search to find her identity. They have to overcome one dangerous obstacle after another and in their quest they gradually develop feelings for one another. Just as they come close to finding out who Blanca really is, disaster looms…
Features:
• English audio only
• Region: B/2
'White Snake' is available for pre-order from Amazon.co.uk and iTunes.