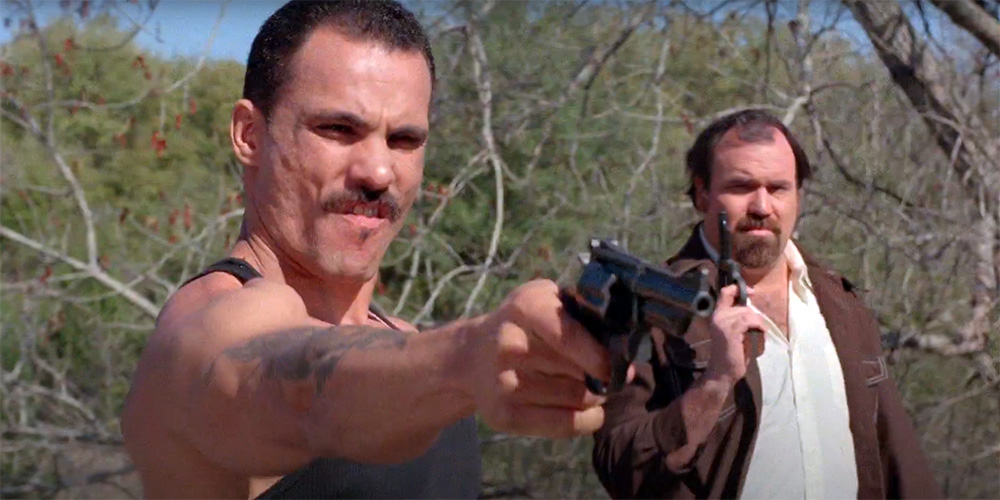 Blu-ray & DVD release: 'Action U.S.A.'
---
MVD Entertainment Group are bringing the 1989 American action film 'Action U.S.A.' to US Blu-ray and DVD on April 13, 2021.
Directed by John Stewart, the film revolves around a woman who is placed under the protection of the FBI after her boyfriend is murdered by gangsters. The cast includes Gregory Scott Cummins, Cameron Mitchell, William Hubbard Knight, Ross Hagen, and Barri Murphy.
Synopsis: Billy Ray's a bad risk. He took the mob's family jewels, now they want his! They tried beating and scaring it out of him, but he's not giving them up. So they kill him. Now everyone believes Carmen must know where the jewels are. The Mafia boss has brought in his "top gun" to find her and the jewels. This slime-ball and his trained killers follow our heroes through car chases and gun battles across the state of Texas leaving a trail of fireballs and hunks of twisted metal.
Features:
• Audio Commentary with John Stewart, Gregory Scott Cummins and Thomas Callaway
• Interview with John Stewart
• Behind the Scenes – Stunts Featurette (Exclusive)
• Theatrical Trailer
• Collectible Mini-Poster
• Reversible artwork
• Limited Edition Retro Slip Cover [First pressing only]
• Region: A/1
'Action U.S.A.' is available for pre-order now from Amazon.com. For a taste of what the film has to offer, it's well worth checking out the RedLetterMedia video.