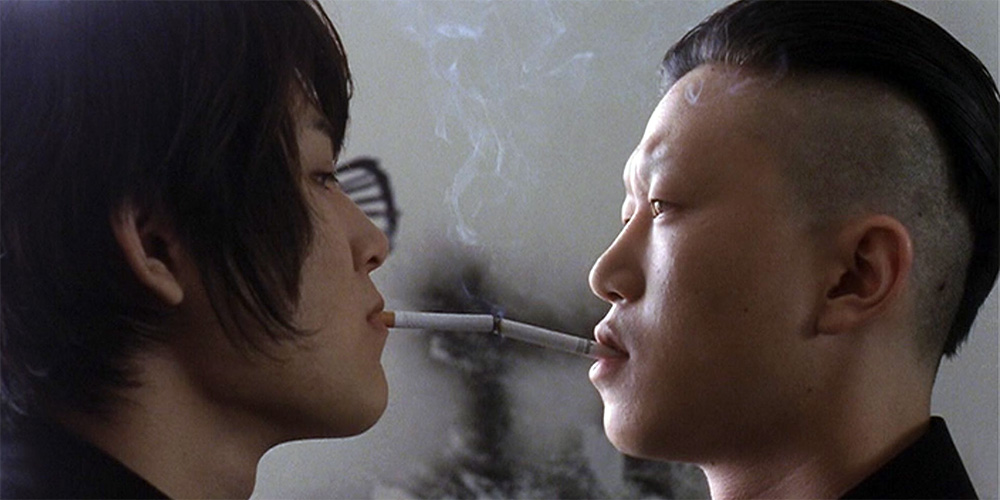 Blu-ray & DVD release: 'Blue Spring'
Third Window Films are bringing Toshaiki Toyoda's cult classic 'Blue Spring' (青い春) to UK dual format (Blu-ray and DVD) on May 13. 2019.
Based on a manga by Taiyo Matsumoto, the film follows a group of a Tokyo teenagers who attend a violent high school where the students set the rules. The cast includes Ryuhei Matsuda, Hirofumi Arai, Sousuke Takaoka, Yusuke Oshiba, Shugo Oshinari, and Yuta Yamazaki.
Synopsis: A group of a run-down Tokyo high school students face the struggles of growing up, growing apart from their friends and worrying about their future, while living in a highly violent environment.
Special Features:
• Audio Commentary by director Toshiaki Toyoda
• Making Of
• Trailer
• First 1,000 copies come with limited edition slipcase
'Blue Spring' is available for pre-order now from Amazon.co.uk.