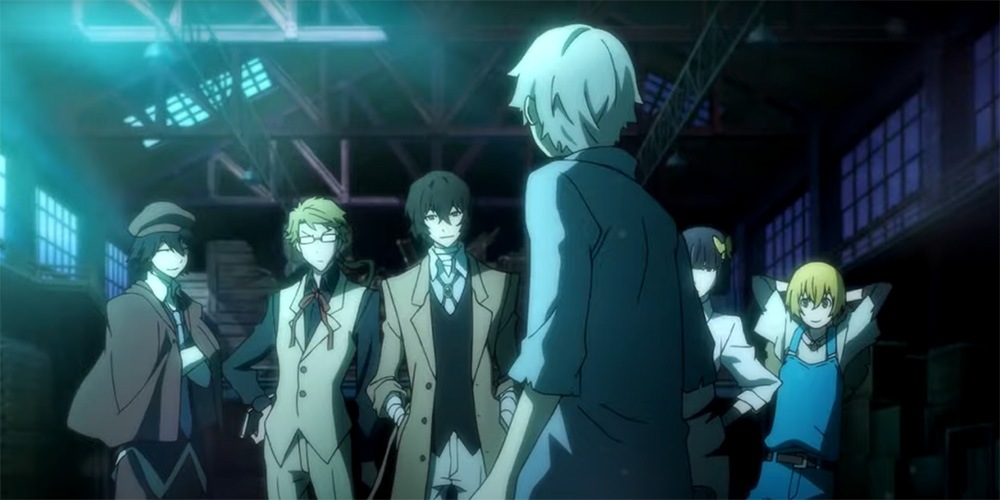 Blu-ray & DVD release: 'Bungo Stray Dogs: Season 1 & 2 + OVA'
---
Manga Entertainment are bringing seasons 1, 2 and the OVA of the Japanese anime series 'Bungo Stray Dogs' (文豪ストレイドッグス) to UK Blu-ray and DVD on January 4, 2021.
Based on the manga written by Kafka Asagiri and illustrated by Sango Harukawa, the series follows the adventures of a detective agency run by a group of individuals with inhuman abilities. The voice cast includes Mamoru Miyano, Yuto Uemura, Asami Seto, Atsushi Ono, Chiaki Omigawa, and Hiroshi Kamiya.
Synopsis: Stalked by a beastly white tiger, Atsushi Nakajima has no idea that the menace lives inside him a power that catches the attention of the Armed Detective Agency. Using inhuman abilities to combat crime, this team takes Atsushi under the wing of their most eccentric member, Dazai. Together, they tear through mafia-muddled mysteries while enemies keep an eye on the tiger s lofty bounty.
Features:
• Region: B/2
• Free digital copy [Blu-ray only]
'Bungo Stray Dogs: Season 1 & 2 + OVA' is available to order now from Amazon.co.uk.