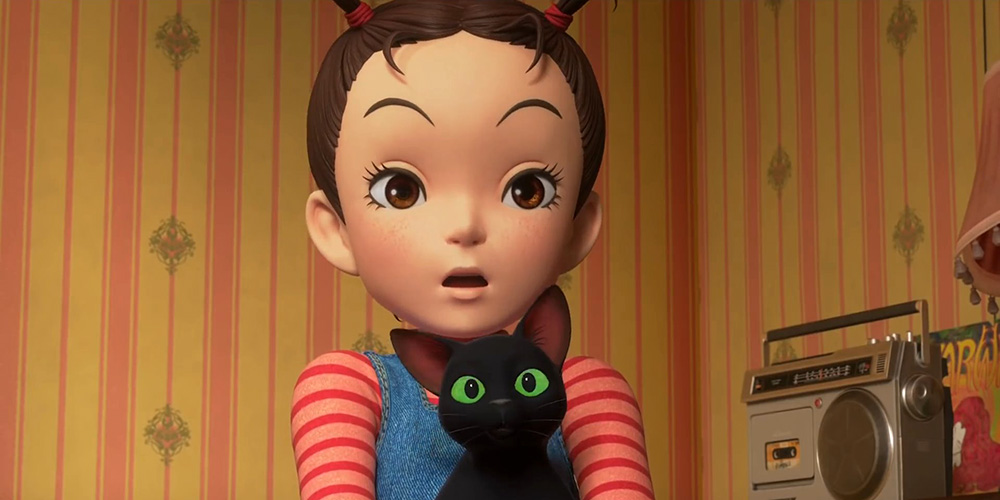 Blu-ray & DVD release: 'Earwig and the Witch'
---
Shout! Factory are bringing the 2020 Japanese computer-animated fantasy film 'Earwig and the Witch' (アーヤと魔女) to US Blu-ray and DVD on April 6, 2021.
Based on the novel by Diana Wynne Jones and directed by Goro Miyazaki, the film follows an orphan girl who is adopted by a witch and comes home to a spooky house filled with mystery and magic. The voice cast includes Kokoro Hirasawa, Shinobu Terajima, Etsushi Toyokawa, Gaku Hamada, Sherina Munaf, and Yuji Ueda.
Synopsis: Growing up in an orphanage in the British countryside, Earwig has no idea that her mother had magical powers. Her life changes dramatically when a strange couple takes her in, and she is forced to live with a selfish witch. As the headstrong young girl sets out to uncover the secrets of her new guardians, she discovers a world of spells and potions, and a mysterious song that may be the key to finding the family she has always wanted.
Features:
• Japanese or English dubbed audio
• English subtitles
• Feature-length Storyboards
• Behind the Scenes
• Interview with Goro Miyazaki
• Interview with Toshio Suzuki
• Theatrical Trailers
'Earwig and the Witch' is available for pre-order from Amazon.com.