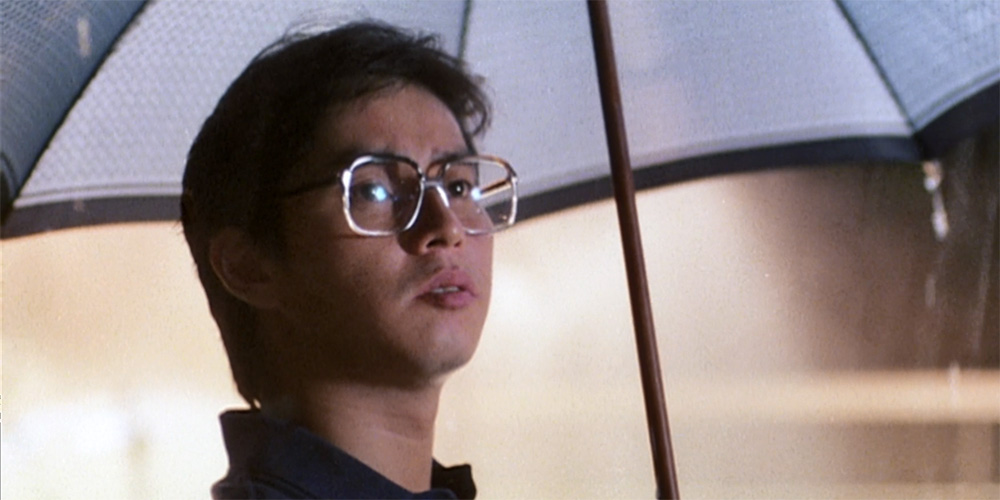 Blu-ray & DVD release: 'Esprit D'Amour'
---
Panorama are bringing the 1983 Hong Kong supernatural romance 'Esprit D'Amour' (陰陽錯) to Hong Kong Blu-ray and DVD on October 22, 2021.
Directed by Ringo Lam, the film follows a hapless insurance investigator who begins being haunted by the spirit of a young woman while investigating her death. The cast includes Alan Tam, Joyce Ni, Cecilia Yip, Bill Tung, Tang Pik-Wan, and Cheng Mang-Ha.
Synopsis: Ming (Alan Tam) is a mousy insurance agent engaged to spitfire fiancee Ivy (Cecilia Yip). But when investigating the death of the young and pretty Siu Yu (Joyce Ni), Ming actually meets and falls in love with Siu Yu's spectral form! And who wouldn't? Siu Yu is a sweetheart ghost who wants her life insurance delivered to her beneficiary (a 5-year-old boy), and the charmed Ming is only too happy to go along. But falling in love with a ghost is sure to arouse some suspicion, and when the scheming Ivy catches on, Ming's ghost-man love affair may be in jeopardy!
Features:
• Cantonese/Mandarin soundtracks
• Chinese/English subtitles
• Region: A/3
'Esprit D'Amour' is available to order now from YesAsia.com.