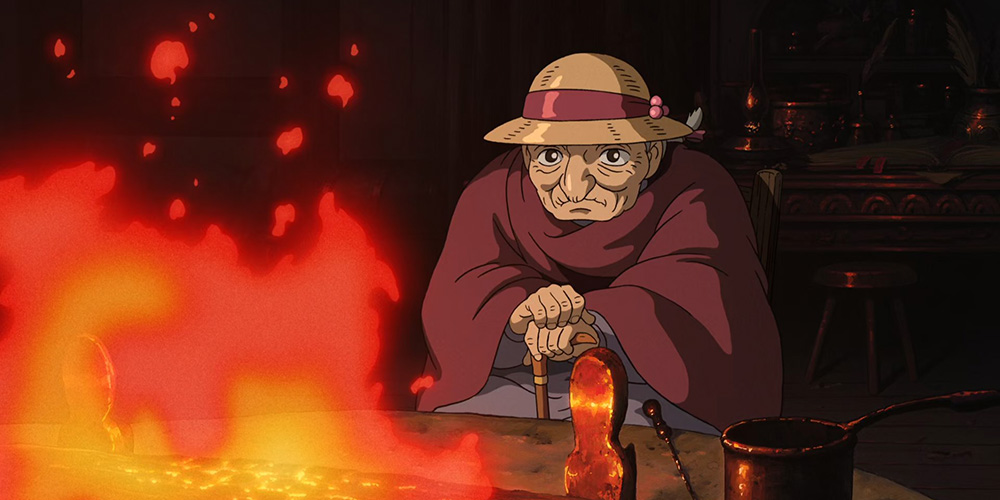 Blu-ray & DVD release: 'Howl's Moving Castle'
StudioCanal are releasing the 2004 Japanese animated fantasy 'Howl's Moving Castle' (ハウルの動く城) as a UK Blu-ray and DVD collector's boxset on December 14, 2020.
Directed by Hayao Miyazaki and based on a book by Diana Wynne Jones, the story follows an ordinary young girl who gets wrapped up in a wild adventure after she is turned into a 90-year-old woman by an evil Witch. The voice cast includes Jean Simmons, Christian Bale, Lauren Bacall, Blythe Danner, Emily Mortimer, Josh Hutcherson and Billy Crystal.
Synopsis: Sophie, a quiet girl working in a hat shop, finds her life thrown into turmoil when she is literally swept off her feet by a handsome but mysterious wizard named Howl. The vain and vengeful Witch of the Waste, jealous of their friendship, puts a curse on Sophie and turns her into a 90-year-old woman. On a quest to break the spell, Sophie climbs aboard Howl's magnificent moving castle and into a new life of wonder and adventure. But as the true power of Howl's wizardry is revealed, Sophie finds herself fighting to protect them both from a dangerous war of sorcery that threatens their world.
Features:
• Interview with Author, Diana Wynne Jones
• Interview with Pixar's Pete Doctor
• Hayao Miyazaki Visits Pixar
• Explanation of CG Featurette
• The Sounds of Howl's Moving Castle
• Behind the Microphone Featurette
• Alternative Angle Storyboards
• Original Japanese Trailers
• Theatrical Trailer
• Studio Ghibli Trailer Reel
• The Art of Howl's Moving Castle hardback book
• Oversized art cards
• Original Japanese theatrical poster
• Trolley coin keyring
• Drawstring bag with anniversary logo
• Set of drinks coasters
• Region: B/2
'Howl's Moving Castle' is available for pre-order now from Amazon.co.uk.