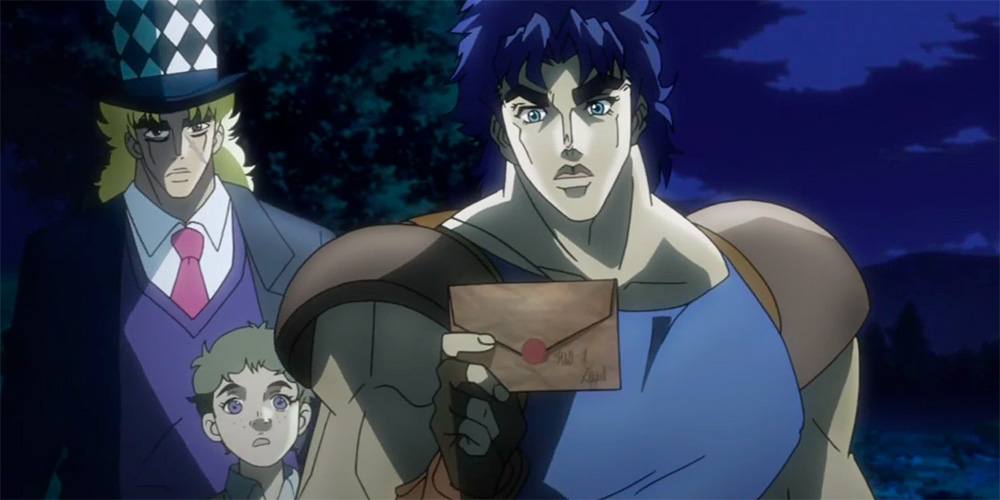 Blu-ray release: 'Jojo's Bizarre Adventure: Season 1'
---
Manga Entertainment have announced the release on 'Jojo s Bizarre Adventure: Season 1' on UK Blu-ray from April 2, 2018.
Adapted from the manga series by Hirohiko Araki, the story follows the battle between two young men, Jonathan Joestar and Dio Brando, as one tries to honour their family name while the other looks to take the family fortune for his own. The voice cast includes Kazuyuki Okitsu, Takehito Koyasu, Takuya Sato, Tomokazu Sugita, Atsushi Imaruoka, Kazuhiko Inoue, Yoji Ueda, and Akio Ohtsuka.
Synopsis: In England during the 1880s, Jonathan, only son of the aristocratic family Joestar, strives to become the perfect gentleman. But when his family adopts a mysterious young man of a similar age, his life takes a new turn. This adoption is a result of an old promise between their two fathers: Dario Brando had saved George Joestar's life in their youth, and on his deathbed, asks that Joestar take care of his son. But Dio is sneaky, ambitious and unscrupulous: he would do anything to get a hold of the Joestar fortune and destroy Jonathan's life. Their fratricidal struggle will lead them down a dark and dangerous path, and follow them from generation to generation like a curse.
'Jojo s Bizarre Adventure: Season 1' is available for pre-order now from Amazon.co.uk.