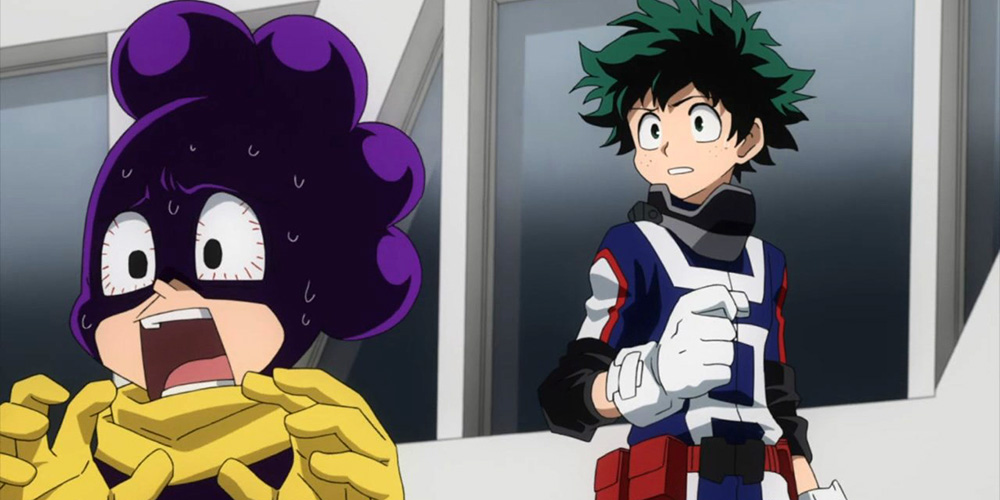 Blu-ray & DVD release: 'My Hero Academia: Season One'
Manga Entertainment are bringing season one of the superhero anime 'My Hero Academia' to UK Blu-ray and DVD on May 27, 2019.
Based on the manga by Kohei Horikoshi, the series revolves around a young superhero-loving boy without any powers who is determined to enrol in a prestigious hero academy and learn what it really means to be a hero. The voice cast includes Daiki Yamashita, Ayane Sakura, Kenta Miyake, Kaito Ishikawa, Nobuhiko Okamoto, and Yuuki Kaji.
Synopsis: Izuku has dreamt of being a hero all his life, a lofty goal for anyone but especially challenging for a kid with no superpowers. That's right, in a world where 80% of the population has some kind of superpowered quirk, Izuku was unlucky enough to be born completely normal. But that's not going to stop him from enrolling in one of the world's most prestigious hero academies. Now, the only thing standing between him and his first class is the academy's formidable entrance exam, but that's nothing a little private tutoring from the world s mightiest hero can't solve.
'My Hero Academia: Season One' is available for pre-order now from Amazon.co.uk.