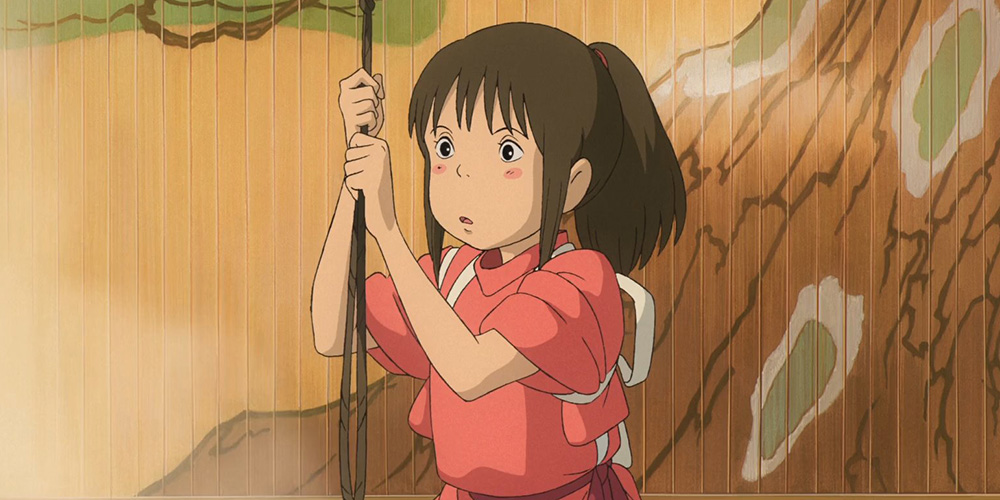 Blu-ray & DVD release: 'Spirited Away'
---
StudioCanal are bringing the 2001 Japanese animated fantasy film 'Spirited Away' (千と千尋の神隠し) to UK Blu-ray and DVD collector's edition on September 27, 2021.
Directed by Hayao Miyazaki, the film follows a 10-year-old girl who wanders into a world ruled by gods, witches, and spirits, and where humans are changed into beasts. The voice cast includes Rumi Hiiragi, Miyu Irino, Mari Natsuki, Bunta Sugawara, and Yumi Tamai.
Synopsis: Chihiro, a headstrong 10-year-old girl, is travelling with her parents to their new home. Chihiro's father takes a detour to explore a mysterious tunnel in the woods. On the other side they find a deserted and dilapidated theme park with a beautiful bathhouse at the centre. Unwittingly, they have strayed into a spirit world, a land of dreamlike scenery inhabited by ancient gods and supernatural beings, ruled over by the witch, Yubaba. With her parents held captive and Yubaba set on enslaving them forever, Chihiro must use all her energy to survive in this strange new place. With the help of Haku, a mysterious and brave young spirit, she is forced to overcome her fears in order to rescue her parents and escape.
Features:
• Introduction by John Lasseter
• The Making of Spirited Away
• Meet Hayao Miyazaki
• Behind the Microphone – Voice Talent Featurette
• Alternative Angle Storyboards
• Original Japanese Trailers
• DVD & Blu-ray Doubleplay edition
• Art of Spirited Away hardback book
• Original Japanese poster
• Oversized art cards
• Exclusive bath token bookmark
• Bathhouse pouch bag
• Card holder wallet
'Spirited Away' is available to pre-order now from Amazon.co.uk.