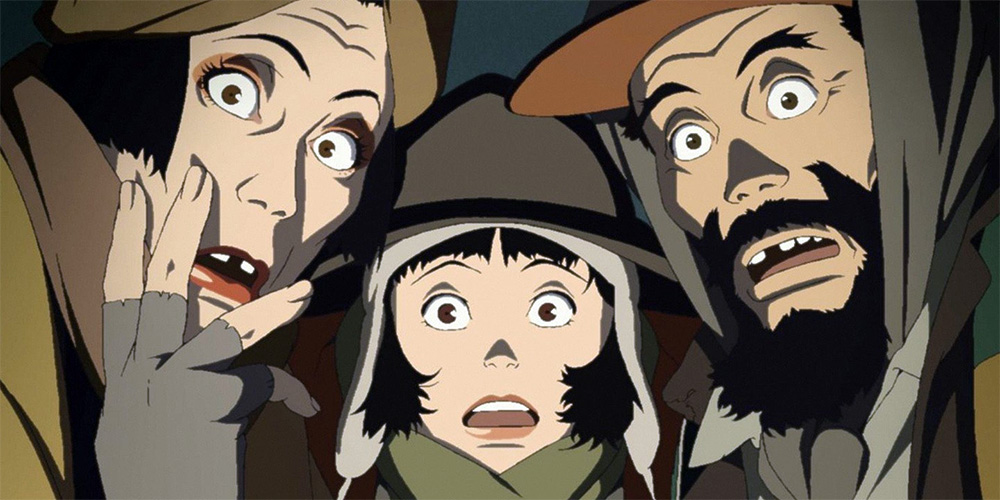 Blu-ray & DVD release: 'Tokyo Godfathers'
Manga Entertainment are bringing Satoshi Kon's 2003 Japanese anime film 'Tokyo Godfathers' (東京ゴッドファーザーズ) to UK Blu-ray and DVD on October 15, 2018.
Set on Christmas Eve, the film follows three homeless people living on the streets of Tokyo who find a newborn baby among the trash and set out to find its parents. The voice cast includes Toru Emori, Yoshiaki Umegaki, Aya Okamoto, Shozo Iizuka, and Seizo Kato.
Synopsis: It's Christmas Eve and three homeless friends have experienced a miracle: while rummaging in a dump for a Christmas present, they discover a newborn baby. Despite having nothing, the three take the baby in and name her Kiyoko, meaning Pure One. They embark in search of Kiyoko's mother, based on the little they know about her from her meagre belongings. Kind transwoman Hana, runaway teenager Miyuki, and belligerent Gin make an unlikely trio as they care for the baby and try to find where she belongs. By finally looking toward the future, they are also able to confront their pasts, coming just a little bit closer to finding their own place in the world.
'Tokyo Godfathers' is available for pre-order from Amazon.co.uk.