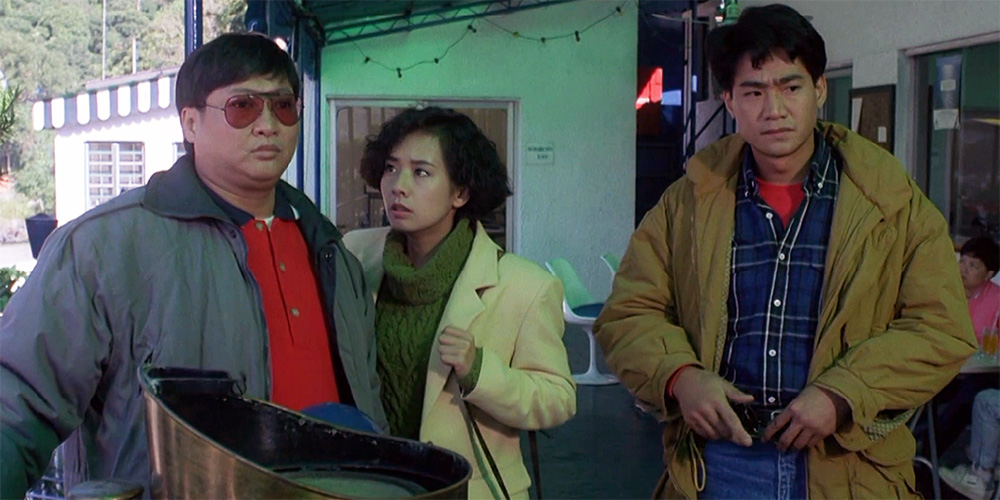 Blu-ray & DVD release: 'Touch And Go'
---
Panorama are bringing the 1991 Hong Kong action thriller 'Touch And Go' (一觸即發) to Hong Kong Blu-ray and DVD on August 7, 2020.
Directed by Ringo Lam, the film follows a restaurant chef who finds himself in a world of trouble after he witnesses the murder of a cop. The cast includes Sammo Hung, Irene Wan, Vincent Wan, Tommy Wong, and Teresa Mo.
Synopsis: Fatty (Sammo Hung) is a portly average joe who witnesses a cop killing and becomes the prosecution's star witness. But when the defendant Tiger (Tommy Wong) goes free due to a medical condition, Fatty goes on the defensive! The bad guys start by firebombing Fatty's home, and soon Fatty is running for his very life. It's a good thing that Fatty knows a thing or two about fighting. With the aid of tough cop Pitt (Vincent Wan), Fatty fights back to secure his safety and put Tiger away for good!
Features:
• Postcard (first press only)
• Region: A/3
'Touch And Go' is available to order now from YesAsia.com.