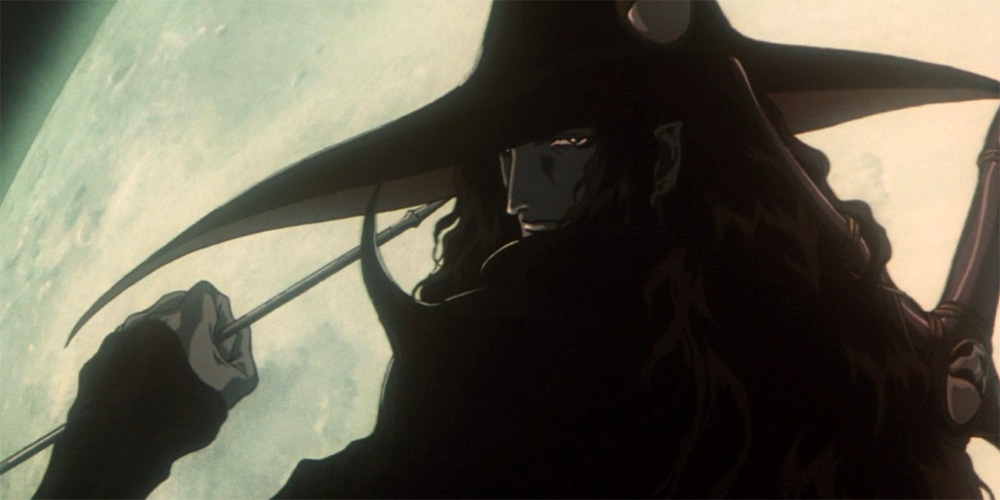 Blu-ray & DVD release: 'Vampire Hunter D: Bloodlust'
Anime Limited are bringing Yoshiaki Kawajiri's 2000 animated supernatural fantasy film 'Vampire Hunter D: Bloodlust' to UK DVD and Blu-ray on July 16, 2018.
Based on the third novel in Hideyuki Kikuchi's 'Vampire Hunter D' series, the film revolves around a legendary bounty hunter who is hired to rescue a girl after she is kidnapped by a vampire. The voice cast includes Hideyuki Tanaka, Koichi Yamadera, Megumi Hayashibara, Emi Shinohara, and Ichiro Nagai.
Synopsis: The enigmatic Vampire Hunter known only as D has been hired to track down Meier Link, a notoriously powerful vampire who has abducted a human woman named Charlotte Elbourne. D's orders are strict – find Charlotte, at any cost. For the first time D faces serious competition. The Markus Brothers, a family of Vampire Hunters, have been hired for the same bounty. D must intercept Meier and conquer hostile forces on all sides in a deadly race against time. Despised by Vampires for his profession and by Humans for the blood in his veins, D relentlessly pursues his prey, little expecting where his journey will ultimately take him, as long buried secrets resurface once more.
Special Features:
• English dub with hard of hearing English subtitles
• US Theatrical Trailer
• US Television Spot
• Japanese Theatrical Trailer
• Japanese Television Spot
• Korean Theatrical Trailer
• Behind the Scenes Featurette
• Storyboard to Screen
• Art Gallery
'Vampire Hunter D: Bloodlust' is available for pre-order from Amazon.co.uk.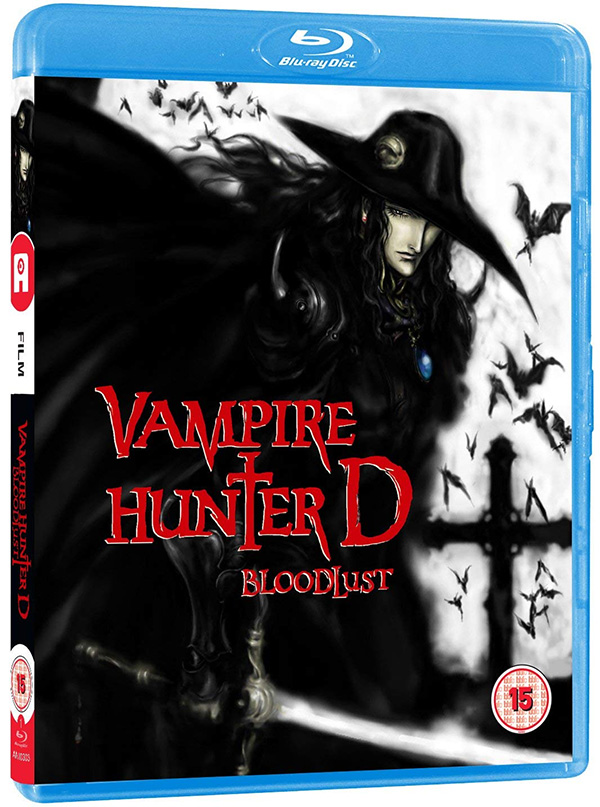 Film fan, anime addict, gaming geek, metalhead, and supreme dark overlord of Far East Films.
Latest posts by Phil Mills (see all)