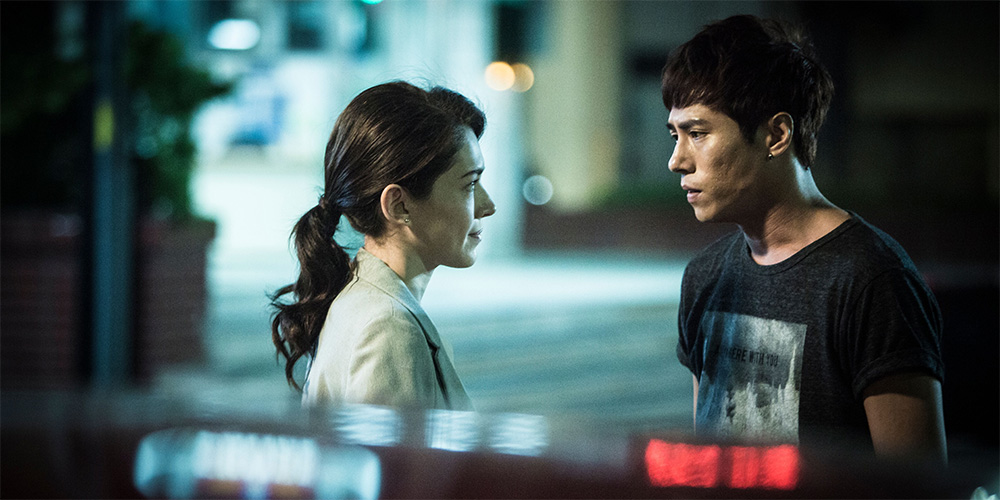 Blu-ray & DVD release: 'Who Killed Cock Robin'
---
Cheng Cheng Films are bringing the Taiwanese crime mystery thriller 'Who Killed Cock Robin' (目擊者) to US Blu-ray and DVD on October 15, 2019.
Written and directed by Cheng Wei-Hao, the film follows an ambitious journalist's investigation into a hit-and-run crash he witnessed several years prior. The cast includes Kaiser Chuang, Hsu Wei-Ning, Ko Chia-Yen, Christopher Lee, and Mason Lee.
Synopsis: Nine years ago, journalist Hsiao-chi witnessed a hit-and-run crash on a mountain road when his vehicle broke down. In that accident which happened on a stormy night, the male driver was instantly killed, and the female passenger Hsu Ai-ting fell into a coma. In a panic, Hsiao-chi took photos of the hit-and-run vehicle registration plate. However, the pictures were too blurry to be used as evidence, and therefore facts of the accident were never established. Years later, Hsiao-chi discovers that his second-hand car is connected to that accident and he begins his search for the truth behind this long forgotten case.
'Who Killed Cock Robin' is available for pre-order now from Amazon.com.