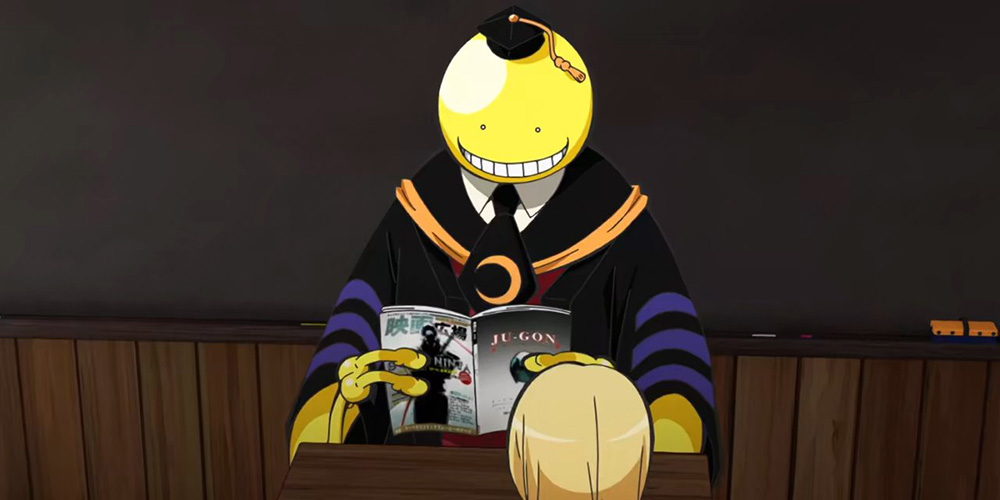 Blu-ray release: 'Assassination Classroom: The Complete Series'
---
Funimation are bringing the complete series of the science fiction comedy anime 'Assassination Classroom' (暗殺教室) to UK Blu-ray on November 29, 2021.
Directed by Keiji Gotoh, the series follows the daily life of an extremely powerful octopus-like being working as a junior high homeroom teacher. The voice cast includes Aya Suzaki, Jun Fukuyama, Mai Fuchigami, Nobuhiko Okamoto, Ayaka Suwa, Chie Matsuura, Eiji Miyashita, and Fuko Saito.
Synopsis: Forget about homework and pop quizzes. The students of Class 3E have a far more important assignment: kill their teacher before the end of the year! A tentacle sensei that moves at Mach 20 is out to conquer the classroom after destroying seventy percent of the moon. In addition to reading, writing and arithmetic the murderous monster behind the lectern will teach his students everything he knows about the assassination game. Should some eager beaver prove to be a quick study in killing, he or she will save the earth from extinction and collect a hefty reward. But they'd better take some serious notes while class is in session because their slaughtering sensei has eight deadly tentacles just waiting to wreak havoc on humanity!
'Assassination Classroom: The Complete Series' is available to pre-order now from Amazon.co.uk.